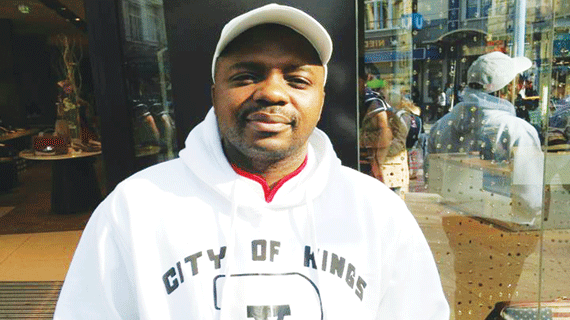 IN THE LAST instalment I tried to explore why music especially from the southern region was failing to rediscover itself and lagging behind the likes of other genrés.
Nkululeko INNOCENT DUBE
I came to the conclusion that we needed a new sound.
I believe we need a sound that would identify with the people and belong to them in a broad sense of the word.
I have reason to believe that Lovemore Majaivana's music was popular because it identified issues surrounding the people of the region and his sound was informed by his origins.
I feel we need to rediscover a sound for the region by going back to our traditional sounds and songs and instrument rhythms.
We need to tap from that, modify it, modernise it and bring up its feel in our music.
I believe it was not by mistake that Khuxxman's song, WeMaNcube became a hit like Lamlela Ndwandwe at soccer matches and other huge gatherings.
Our musicians need not copy the lyrics per se, but need to at least incorporate these rhythms and sounds in their music.
Radio and television play a crucial role in branding and promoting music or developing interest in a certain artiste's work or songs.
The tug of war between musicians from the southern region and broadcasters continues unabated.
The musicians claim that their music is not adequately played or given enough airplay while broadcasters hit back insisting musicians do not bring the music to them.
I have mixed feelings about these claims.
My question is whether it is the duty of the musicians anyway to take the music to broadcasters!
Whose duty is it to ensure that radio and television access a musician's work? Who brings Beyoncé, Dj Cleo and Zahara, among others, music to our local broadcasters?
Is it the musicians in person or in actual fact, broadcasters go out to seek and find their music?
I think our broadcasters have become reactive rather than proactive and creative.
I feel that one would rather make oneself popular by one's own means before they ride the bandwagon and start to give you as much airplay as they can.
In other words they prefer to play popular music, which is already a hit either internationally or regionally. They will tell you that they play music that is loved by people.
It sounds right in that sense because after all they serve the public, but then what happened to make music or an artiste popular through our own radio and television stations?
Must we always wait for South African radio stations to popularise songs and artistes before we take over the baton?
It is not as if I am talking about a new trend for Zimbabwe. I can give examples of artistes whom I think were introduced by our own local broadcasters to the Zimbabwean public.
For reference's sake let us go back to the days of Ezra Tshisa Sibanda and Eric Knight.
The two radio presenters used to compete in playing brand new tracks: imratha can't get, can't tholakala — songs and artistes they themselves unveiled and promoted through their programmes.
I can boldly say Freddy Gwala, Nani Ntengo, Insingizi (Sugar Daddy fame), Soul Brothers, Dan Tshanda and even Patricia Majalisa were effective beneficiaries of local broadcasters promoting their work.
Most if not all of these musicians are not as popular in their country of origin as they are in Zimbabwe.
Of late, Nigerian music has taken the country by storm and even children can sing D'banj and P Square's songs lyric for lyric, to the dot.
It's not a coincidence, but that is the effect of broadcasting and airplay.
The point is that our local stations and broadcasters need not wait until songs are popular elsewhere before they start playing them.
The time has come that they employ a mission in which they introduce artistes, play their music enough for people to start appreciating it.
If people do not hear the songs on radio or watch videos on television there is just no way they will appreciate them.
Sometimes it's not about playing music that is already popular or is your taste or a language you understand only, but to serve a public interest through variety.
This, however, does not absolve musicians from recording quality songs because when you get an opportunity to be played they just have to live up to the occasion because when the public concludes whether you are good or not it is never easy to change that perception.
Our musicians also need to be visible.
They need to create websites and ensure that their biographies and their work is readily available should broadcasters seek it.
Surely let us not expect radio and television stations to struggle and dig us up wherever we hide in urban or rural areas.
Today's market is so fast and congested you just can not afford to sit back and wait to be discovered.
The message is clear that our local broadcasters need to discover, grow and nurture their own stars rather than duplicate fame to those already made famous elsewhere only.