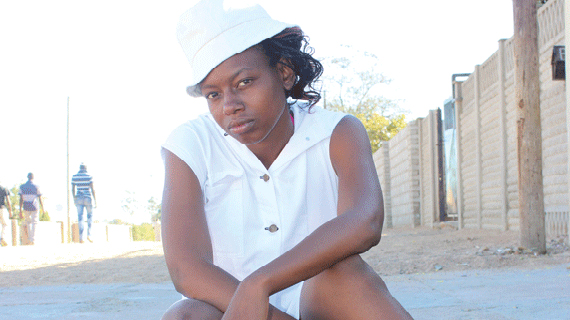 PROFICIENCE CADDER, aka Kedder, has taken the local music industry by storm, venturing into the male-dominated kwaito genré. SINDISO DUBE OWN CORRESPONDENT
The self-proclaimed first lady of kwaito, Kedder has vowed to make an impact and a difference in the male-dominated industry.
"Being a female in the so-called male industry won't stop me from achieving my goals and to be appreciated," she told Southern Eye Lifestyle.
The bold and confident Kedder said she was ready to change the game and show that women can also be a force to reckon with in the music industry.
The musician, who started her music career in 2007, is working on her debut album.
She has six tracks under her belt which have been received well in the streets of Bulawayo — such as Dlala Bak'bone, Sek'khona Bani, Phezu'Kwamanzi, among others.
"Most of my tracks like Phezu'Kwamanzi and Dlala Bak'bone are about celebrating life and enjoying youth and doing that responsibly, celebrating life is not indulging in irresponsible things such as drinking, smoking and sleeping around.
"I shot the video for one of my songs S'duma Njenge Bhasi and I have taken it to the national television station ZBC/TV. I hope people will accept and enjoy it," Kedder added.