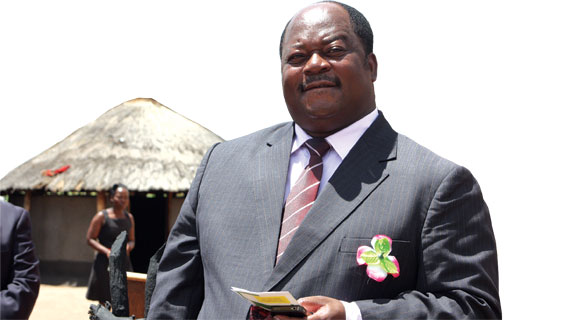 ZANU PF Matabeleland South chairperson Andrew Langa is set to retain his chairmanship as the province is keen to reward him with another term for the party's clean sweep of the 13 parliamentary seats.
CHIEF REPORTER
Langa is largely credited for the party's good showing in the July 31 elections and President Robert Mugabe has already rewarded him by appointing him into his Cabinet as Sport, Arts and Culture minister.
However, Langa was non-committal on whether or not he would seek re-election.
"We will hold elections in 30 days' time and as a democratic party, we will allow whoever qualifies to contest for any position of their choice. We will not impose anyone," Langa told Southern Eye.
Zanu PF Matabeleland South provincial spokesperson Jabulani Phetshu Sibanda yesterday said Langa was likely to be retained.
"We have just emerged from elections and he (Langa) delivered 13 seats to the party and more specifically to Mugabe," Sibanda said.
"Although, we (Zanu PF countrywide) are still in the process of selecting chairpersons before we go to the (annual national) conference, so far the province is fully behind Langa.
"We all worked hard for the victory, but credit goes to our chairperson. No one would like to change a winning team. We are not like the opposition MDC-T which is not fed-up with their ever losing leader (Morgan Tsvangirai). That is the very reason why he (Langa) was appointed a minister," Sibanda said.
Sibanda would not say if there were other officials vying for the post, but said members were free to challenge Langa.
Zanu PF is due to hold elections to choose new provincial executive committees in all its 10 provinces within the first half of November.
Voting will be conducted in all the administrative districts with the 102 district members choosing the chairperson while 34 would vote for the women's league chairperson.