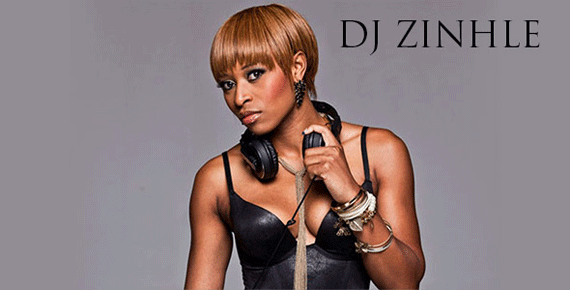 SOUTH AFRICAN queen of house music, Ntombezinhle Jiyane, aka Dj Zinhle, is set to perform in the City of Kings next week.
SINDISO DUBE OWN CORRESPONDENT
Dj Zinhle will grace Horizon Bar, Restaurant and Lounge on October 26 in an event dubbed "All White Party", organised by 3D Events.
Mduduzi Mdlongwa of 3D Events told Southern Eye Lifestyle yesterday in an interview that preparations to bring the highly talented female disc jockey had been finalised.
"The show will start at 2pm. Everything is in place now and we are raring to go as Dj Zinhle will bring her style and music to her fans in the city," he said.
"The event is dubbed All White Party, the dress code will be all white, though it does not mean that if you do not put on white you won't be accepted, it's just that we are encouraging our patrons to be part of the fun and be in all white."
He added that the event is meant to celebrate the beauty of the City of Kings and also the beautiful women in the city, saying the day would be dedicated to Bulawayo women.
As part of treating women in a special way, all females attending the event would exclusively use the elevator at the premises entrance "so that they won't be pushed around and stepped on," Mdlongwa disclosed.
The fun-filled event would include braai, grilling, swimming and, photoshoots.
DJ Zinhle is also scheduled to hold a Press conference supported by Dj Otis Fraser, Victor Bravo and the Good Life Djs.
Farai Marima, another member of the organisers, said people should expect VIP treatment and a red carpet event.
"We are bringing DJ Zinhle for the ladies since she identifies with them, but we are not excluding men as well," Marima said.
The 30-year-old South African, who has been labelled the hottest female on and off the decks, is well known for her hit award winning track My Name Is.
She is also a fashion enthusiast and owns Fuse Academy, a disc jockeying school which offers girls with a passion for playing on decks a chance to equip themselves with the required skills.