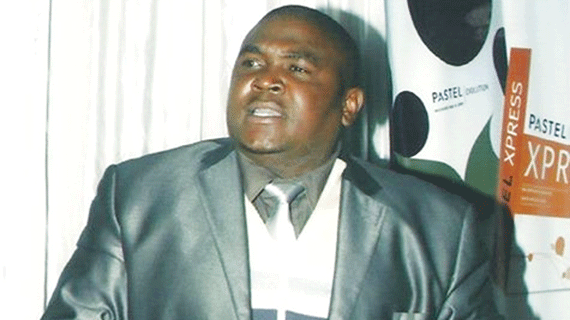 MDC-T factionalism in Gweru has intensified following the suspension of mayor Hamutendi Kombayi and four other councillors by the party for defying a directive on who to elect as mayor.
STEPHEN CHADENGA OWN CORRESPONDENT
The MDC-T had recommended that councillors elect Zimbabwe Congress of Trade Unions (ZCTU) paralegal officer Charles Chikozho as mayor and Ward 4 councillor Kenneth Sithole as deputy, but councillors disregarded the directive and instead voted for Kombayi and Artwell Matyorauta.
Kombayi, Matyorauta and three other councillors appeared before the MDC-T disciplinary committee and now await their fate to be decided by the party's national standing committee.
Kombayi, Matyorauta and the three suspended councillors as well as five other councillors that the provincial executive had recommended for expulsion snubbed victory celebrations organised by Mkoba MP Amos Chibaya in the city on Sunday.
Flyers written Chibaya had destroyed the party were dumped by unknown people at the venue of the celebrations, Mkoba Stadium.
Chikozho, Sithole and three other councillors from wards in Gweru Urban attended the rally.
Chibaya, a close ally of Chikozho, is believed to be pushing for the dismissal of the defiant councillors and this has created fissures in party structures in the city.
Kombayi, however, denied any knowledge of the flyers or snubbing victory celebrations at Mkoba Stadium saying he was in Harare on official duty on the day in question.
"I have nothing to do with the said flyers. I was in Harare with other invited mayors on that day (Sunday)," he said.