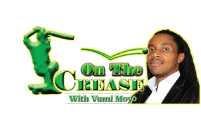 LAST week we bemoaned the adverse effect of not having the national side play international cricket.
-Vumi Moyo
In one amazing Twenty20 (T20) innings an Indian legend busted that myth.
The greatest player announced his retirement from international cricket and where are all the really fast bowlers out there?
Australia got their tour of India off to a flying start, scoring a massive 201 in the one and only T20 match.
Having to go at more than 10 an over from the start it would require a brilliant innings from someone.
In a side with Mahendra Singh Dhoni, Virat Kholi, Shikar Dharwan to name but a few, not many would have put their money on Yuvraj Singh playing "that" innings.
Singh was for many years the pin-up boy of Indian cricket.
As the little master Sachin Tendulkar was coming to the end of his career, Singh due to his silky skills with the bat and dashing good looks was on everything good to do with Indian cricket.
He reached rock star status with countless endorsements.
However, injury and a life-threatening battle with cancer seemed to have brought his glorious career to an end.
Kholi eventually took over the rock star role.
It was a surprise to most to see Singh back on the international scene and it was like he had never been away.
Singh played a blinder smashing an undefeated 77 off just 35 balls and guiding the Indians to an unlikely victory.
So dominating was the innings that Dhoni himself took singles and watched the destruction from the other end.
It shouldn't come as too much of a surprise as Singh holds the record for the quickest international T20 off just 12 balls including six 6s in one Stuart Broad over.
Singh had been out of the international scene, but showed that it is just like a riding a bicycle once you learn how.
The Australians might have been taken by surprise and forgotten how to bowl to Singh. It is well known in the cricketing world that if you bowl in his arch he will punish you all day. The Aussies just fed his strengths all day long.
In the first T20 match, Mitchell Johnson pampered him with some quick short bowling and he managed just a top edge six before being caught behind for just the six.
It is good to see Singh back and wonder about the likes of Guatam Gambir and Virender Sehwag who seem to have been discarded by Indian selectors.
Whoever the Indian selectors put out, it will be an interesting battle, as India hopes to overturn the 1-0 deficit in the five-match one-day series.
Sachin Tendulkar announced he will retire from all forms of cricket after playing his 200th Test against the West Indies. We knew the end was near for the little master, but are still saddened by the eventuality.
Tendulkar is the only batsman to score a hundred international centuries and in a country where cricket is a religion, Tendulkar was God.
Watch this space for a full dedication to the little master.
 It gave me great pleasure to see Johnson running in against India the other day and really testing the speed gun. Johnson was up around the 155km/h mark.
Cricket is a more interesting sport with the bowlers letting it rip. The likes of Dennis Lillie, Malcolm Marshal, Michael Holding, Shoaib Akthar and Bret Lee had batsmen the world over ducking for cover.
Off late the focus has been putting the ball in the right place rather than getting it there as quickly as possible. We love great fast bowling and wish to see more of it up there around the 160 mark.
Tuskers have started preparations for the new season. There have been some interesting characters spotted in the nets, including as speculated On earlier, Tawanda Mpariwa.
However, no one would have predicted that Senyo Nyakutse would be trying his luck for a team he first played for as a promising school boy.
Nyakutse has recently returned from Canada where he spent the better part of a decade and was involved in their national coaching set-up.
We wait to see if he still has the skill that had him very highly rated before his departure.
I remember him most for borrowing my helmet before a series against an Australian academy, then getting hit by Bret Lee rendering a premature end to that helmet's career.