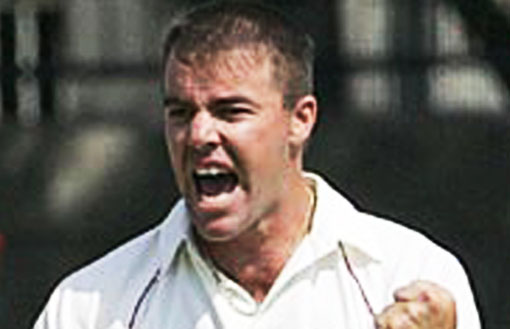 THE 2013-2014 domestic cricket calendar might yet to be finalised, but this has not deterred local franchises from making efforts to strengthen their teams ahead of the new season. DANIEL NHAKANISO SPORTS REPORTER
Matabeleland Tuskers recently appointed Wayne James as head coach for the new season after former Zimbabwe captain Heath Streak opted out of the Logan Cup champions over a contractual dispute.
Streak has since assumed a new role as head coach at his old school, Falcon College, and will also be concentrating on his academy, the Heath Streak Cricket Academy to be based at MacDonald Sports Club in Bulawayo.
Mashonaland Eagles, who will continue with Stephen Mangongo as their head coach, appear to have made the first move on the player front as they are being strongly linked with national team pace bowlers Tendai Chatara and Brian Vitori.
Eagles, who won the Pro-50 championship last season, have set their sights on the pair as they look to bolster their pace bowling department which was weakened by the departure of Kyle Jarvis.
Jarvis was Eagles' leading bowler before his decision to quit local cricket.
Eagles coach Mangongo said he was looking to strengthen his bowling attack, but could not name his targets yet as negotiations with the franchise were yet to begin.
However, our Harare bureau understands that Chatara and Vitori, who played for Mountaineers and Southern Rocks respectively, currently, top Eagles' wish list.
The pair were both instrumental in setting up Zimbabwe's dramatic 24-run win over Pakistan in the second Test.
Mangongo said his team's pace bowling department was his major area of concern as he aims at mounting a strong challenge in all formats of the game this season.
"At the moment we are still in the initial phase of getting the squad together and identifying players available and making recommendations to the franchise chief executive officer to ensure we have a strong squad," he said.
"Obviously the pace bowling department is our major concern as we are still to find a replacement for Kyle Jarvis. We have identified some possible replacements, but it's still early days yet. We will definitely sign a few players before the start of the season."