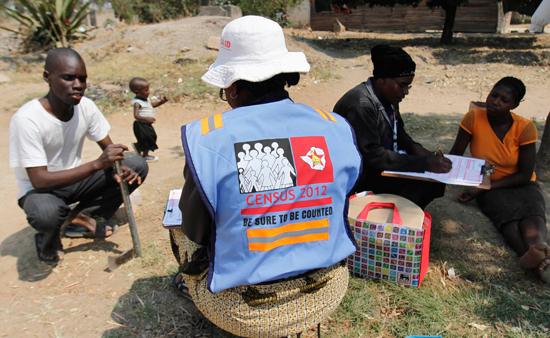 THE ZIMBABWE Statistics Agency (Zimstat) allegedly still owes some 2012 census enumerators allowances more than a year after they conducted the national census.
SILAS NKALA STAFF REPORTER
Some of the unpaid enumerators visited the Southern Eye offices last week and said they were worried Zimstat still had not paid them their dues a year on.
They said they had become permanent visitors at the Zimstat offices in Bulawayo, but in spite of furnishing the body with all documentation, no payment has been forthcoming.
"We have been going to the Zimstat offices all along and we get nothing, only promises that we will be paid, but when?" a former enumerator said.
"We have been twice asked to bring bank statements and copies of our IDs, which we did, but still they continue to tell us the money is not yet available."
The disgruntled enumerators said it was sad that while other enumerators had even forgotten that they were paid for the services they rendered, there were still a number of people unpaid for providing the same services.
The group of about 30 said they were owed $400 each.
Zimstat spokesperson Washington Mapeta yesterday denied any knowledge of non-payment of some enumerators.
"I am not yet aware of that. Let me check with the Bulawayo offices then I will come back to you," he said.
However, Mapeta had not returned with the update at the time of going to print.
Twitter feedback @silasnkala