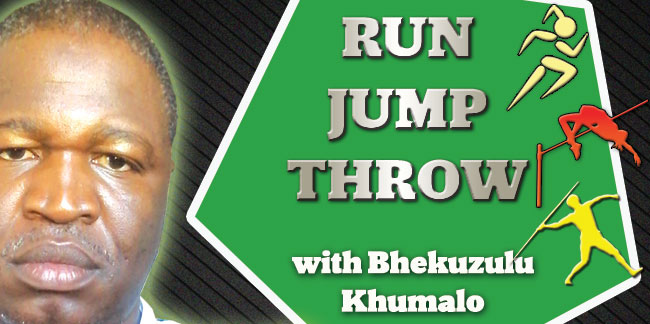 IN the last two articles I looked at the role of psychology and juju in sports performance.
– Bhekuzulu Khumalo
Generally it is clear that juju is a form of psychological preparation for an athlete to fight to death as they believe in some supernatural force that would help them win.
What high performing athletes have in common is that sport is important to them and they're committed to being the best that they can be within the scope of their limitations other life commitments, finances, time and their natural ability.
"They set high, realistic goals for themselves, train and play hard. They are successful because they pursue their goals and enjoy sport.
"Sport participation enriches their lives and they believe that what they get back is worth what they put into their sport."
Jack J Lesyk says: "There are nine, specific mental skills that contribute to success in sports.
"These specific mental skills are all learnt and can be improved with instruction and practice."
The same mental skills that athletes use in achieving success in sports can be used to achieve success in other areas of their lives.
Successful athletes choose and maintain a positive attitude, maintain a high level of self-motivation, set high, realistic goals, deal effectively with people, use positive self-talk, use positive mental imagery, manage anxiety effectively, manage their emotions effectively and maintain concentration.
These mental skills are necessary for performing well in sport as well as in nonstop performance situations.
Psychologists do agree that mental skills are learnt and can be improved through instruction and practice.
One can develop a plan for teaching and enhancing the specific skills that need improvement for the individual.
Although each of the nine psychological skills is important, its primary importance will occur during one of three phases: long-term development, immediate preparation for performance and during performance itself.
These mental skills constitute a broad base for attaining long-term goals, learning and sustaining daily practice.
Mental skills are needed on a day-to-day basis for long periods of time, often months and years.
The skills are used immediately before performance to prepare for performance.
They may be used just before a competition begins, or immediately before performing a specific action, this can be a golf shot or a free throw in basketball.
The skills are used during actual performance behaviour.
All nine skills are related.
Each of the higher levels incorporates and is based upon the skills of the preceding levels.
The attitude of successful athletes is such that they realise that attitude is a choice, they choose an attitude that is predominately positive.
Successful athletes view sport as an opportunity to compete against themselves and learn from their successes and failures.
They pursue excellence, not perfection and realise that they, as well as their coaches, teammates, officials and others are not perfect.
They maintain balance and perspective between their sport and the rest of their lives.
Successful athletes also respect sport, other participants, coaches, officials and themselves.