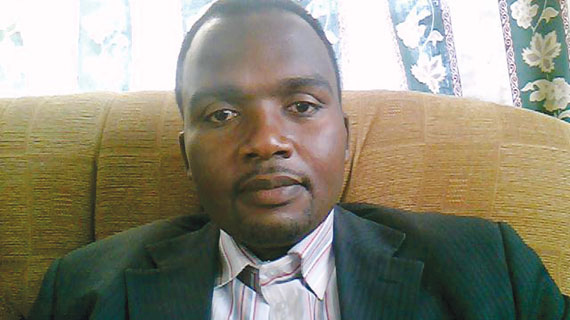 THERE was a time when indigenisation was more of an academic debate in Zimbabwe than a practical one.
-Ian Ndlovu
Nevertheless in the present political and economic dispensation, indigenisation is a fact of life.
The need for indigenisation in key economic sectors on grounds of correcting historic inequities, inequalities and structural rigidities in the economy is not debatable.
It is necessary for indigenous firms to be cognisant of certain realities in the economic and social spheres for them to succeed.
The first issue that all firms must grapple with is attaining and maintaining efficiency in production, marketing, advertising and distribution/logistics.
Efficiency implies attainment of the lowest possible level of resource costs in production or distribution.
A company that aspires to be a household name cannot afford to maximise the use of resources and hope to succeed.
Long-term viability of a firm implies a deliberate effort to lower operating costs as the bedrock of business practice.
One of the key reasons that explain, the failure of many businesses including indigenous ones is inability to achieve least cost in production processes.
Achievement of lowest possible costs has a lot to do with resource delivery channels and resource sources.
It is not particularly effective for a firm to grant business to a known partner (probably a friend, associate or relative) whose delivery capacity is doubtful.
Most businesses that fail are very good at promoting social relationships at the expense of the economic and financial viability of the enterprise.
It is a fact of life that nepotism like all forms of corruption is nearly as old as the human race.
Nevertheless, all indigenous enterprises that desire to succeed must take note of the fact that social links are not a substitute for business performance.
Indigenous firms that dream of success must stipulate that the condition under which people known at a social level can be granted business must be their ability to deliver on clearly articulated promises (in the form of tender documents, project proposals, business plans and other relevant documents).
The second pillar of business viability that indigenous firms must take note of is the fact that because of globalisation of production, distribution and consumption of products, the modern customer yearns for quality products.
A longitudinal survey of five years of a number of restaurants in Bulawayo and in Gwanda reveals that most of these enterprises offered quality culinary services at the time of their inception.
But as time passed, food and catering standards began to deteriorate, leading to an exodus of clients to other businesses offering similar services.
Gone are the days when restaurants would serve their customers sub-standard food and hope to succeed.
Nowadays, the restaurant that succeeds is a discerning one that concentrates on a narrow range of food products and manages to offer value for money.
The practice of recycling old food camouflaged with sweet-smelling spices is not a formula that can win long-term customer brand loyalty for those in the food and hospitality industry.
In Bulawayo, next to the City Hall there is a food joint which specialises in supplying pies and other confectionary products with an oriental flavour.
This particular enterprise has earned a good name for itself because it does not mass-produce pies.
It produces a reasonable number of pies per day depending on projected demand for that day and sells everything on that day at a competitive price.
If their pies run out they don't bake anything for that day.
This is a sustainable and honest business model, rather than attempting to serve the whole city when the company's goodwill only covers a suburb.
Targeting a specific segment of the market, discovering a narrow range of its pressing needs and tailor-making products to satisfy those needs is the linchpin of business viability.
This is called identifying and establishing a niche in the market.
Being a Jack or Jill of all trades has never served any business well in the medium to long term.
Most businesses that try to do everything that can be done to earn money end up floundering in the choppy waters of greediness.
The last key point that indigenous firms must take into account to ensure success is the fact that while they are domestically favoured by enabling legislation, in other countries there is no such legislation favouring their existence.
This implies that all domestically-owned firms must strive to be in the centre of their own game by constantly innovating and introducing new products or new versions of old products.
The most important means of survival that all firms need to employ is to constantly watch the production and distribution behaviour of their foreign rivals or counterparts.
This may help domestic firms extend their tentacles to other countries.
Highly innovative companies in Zimbabwe have thriving marketing departments which are constantly interacting with their target markets to assess needs and satisfy them on time.
Since it is an undeniable fact that Zimbabwean companies lag behind their developed country counterparts in terms of research, innovation and introduction of quality products, there is nothing wrong with domestic companies imitating the generic models of foreign businesses without violating international copyright and intellectual property conventions and laws.
The Japanese and the Chinese used this approach as their preferred model of sustainable business enterprise.  Ian Ndlovu is an economics lecturer at the National University of Science and Technology.
His research interests cover business, development, economic and e-commerce issues.
He writes in his personal capacity.