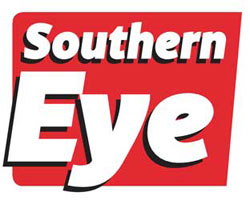 ATHLETES from all the leading universities in the country will this weekend converge at the University of Zimbabwe (UZ) for the inaugural edition of the Old Mutual Varsities Super Six Championships.
SPORTS REPORTER
The two-day competition will see 10 institutions of higher learning battling it out in football, netball and basketball on Saturday and Sunday.
The participating universities are National University of Science and Technology, UZ, Midlands State University, Catholic University, Harare Institute of Technology, Women's University of Africa, Bindura University of Science Education, Chinhoyi University, Lupane State University and the Great Zimbabwe University.
THE Zimbabwe Universities Sports Association (Zusa) president Liberty Maidza told our sister paper NewsDay Sport that all was set for the championships and praised Old Mutual Zimbabwe for coming on board to sponsor the games.
"We are excited to be hosting the inaugural Old Mutual Super Six Championships at the University of Zimbabwe this weekend.
"This will be our first-ever championships since the coming on board of Old Mutual Zimbabwe and we are grateful for their support and hope they will continue to support us.
"The sponsorship will certainly raise the level of competition for the athletes.
"The championships will feature 10 institutions of higher learning from around the country competing in football for men, netball for the women and basketball for both men and women," Maidza said.
Maidza said there will be prize money for the top six teams and trophies for individual awards in all disciplines.
"There will also be individual prizes — for example the top goalscorer and the player of the tournament in football, the top shooter and player of the tournament in netball and the most valuable player in basketball. The sponsors will also provide kits for the participating teams," Maidza said.