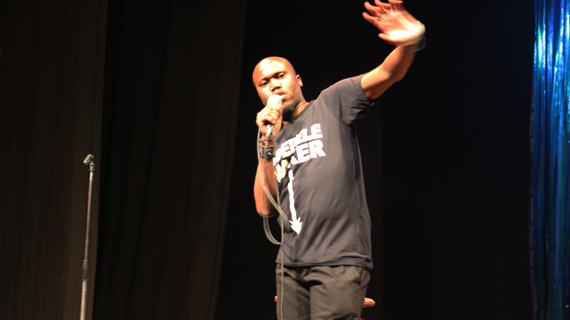 BULAWAYO's Umahlekisa Comedy Club will on Friday host a show dubbed Summer Comedy Time at a local restaurant.
OWN CORRESPONDENT
The show, which starts at 7pm, will be co-hosted by renowned stand-up comedians Ntando Moyo and Clive Chigubhu.
"The show will feature the city's leading and emerging comedians," Moyo, the founder of Umahlekisa, said. Some of the comedians billed to showcase their works include Long John, Keith Nkosi, Zwexy Mackena, HO and Erlando De Genario.
Moyo revealed that organisers of the show would use the platform to give away DVD copies of his recent show It Aint That Funny. Umahlekisa Comedy Club was founded in March this year after a realisation that comedy was growing in Harare.
Moyo added: "It is vital that Bulawayo has something similar if people are to appreciate and understand stand-up comedy better."