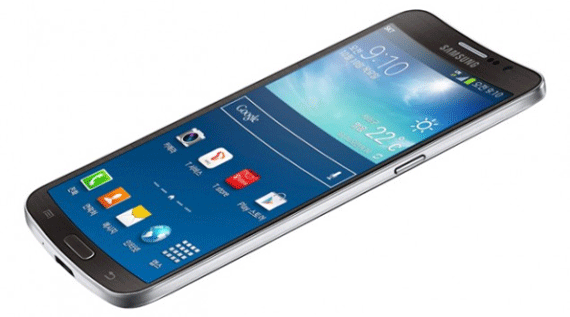 Samsung Electronics has become the first manufacturer to unveil a smartphone with a curved screen generating a lot of buzz.
The handset is called Galaxy Round and features a flexible 5.7-inch high definition display.
By curving from side to side the device will be more comfortable to hold, according to Samsung.
It will also allow users to check the information such as the date, time, battery life and missed calls more easily while the home screen is off.
In beating rivals to launch the first curved screen phone, Samsung – the world's bestselling smartphone maker – will hope to establish a foothold in a market that is set to boom over the coming years.
Earlier this week LG announced it will start mass producing flexible screens and expects to unveil a curved smartphone early next year.
Bendable displays could revolutionise the high-end smartphone market by making foldable designs possible as well as helping create an "unbreakable" screen thanks to its plastic base.
Both LG and Samsung have already released televisions featuring the curved organic light-emitting diode (OLED) displays, which can bend because they are made of plastic rather than glass.
-The Telegraph