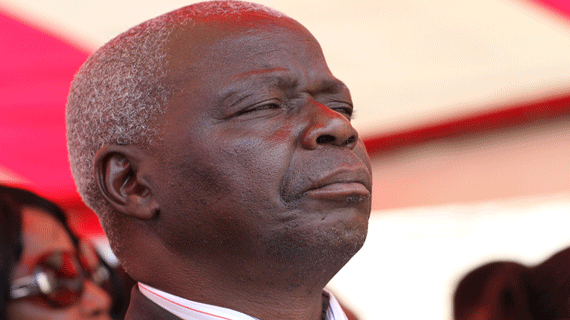 ENERGY and Power Development minister Dzikamai Mavhaire yesterday said the government will not tolerate companies who sit on power generating licences while Zimbabweans are languishing in darkness.
Everson Mushava STAFF Reporter
Mavhaire told our sister paper NewsDay after a tour of Kariba hydro power station that his ministry would cancel licences of independent power producers that were taking too long to embark on projects.
"As the minister, I will not allow people to sit on licences while citizens are in total darkness. We will cancel all disused licences," he said.
"People used to complain that there was monopoly in power generation. We liberalised and gave them licences, they sat on them. We will not allow a situation where people move around brandishing licences as a way of soliciting funds.
"We give them licences, they don't implement them, they lose it."
The government has licenced 12 independent power producers, but only six are operational.
Mavhaire said Zanu PF won the July 31 elections because it promised people to deliver on a lot of things, among them, enough electricity.
He said people who seek to sabotage Zanu PF's election manifesto would face the music. However, he said the ministry would also seek to establish why some companies were not producing electricity after getting licences.
Mavhaire said load-shedding would continue for sometime while the country improved its power-generating capacity.
Zimbabwe, which has a power deficit of over 500MW (megawatts), according to Mavhaire would eventually export power to other countries in the region.
He implored the energy sector to embrace Zanu PF's indigenisation programme.
"But I cannot allow the country to go dark because there are no indigenous players with the capacity to generate power," Mavhaire said.
He urged the Zimbabwe Power Company (ZPC) to start the expansion of power generation that would see the electricity output at Kariba increase by 300MW in three years.
Expansion of Kariba hydro power is set to resume next January.
ZPC project manager Wellington Maphosa, said the expansion process, to be complete in three years, would gobble in excess of $350 million.