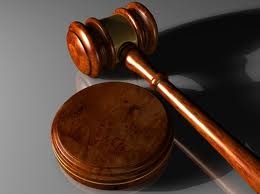 FOUR cars belonging to Geozing Pawn Brokers' former director George Zingane will be auctioned tomorrow to recover a debt he owes to one of hundreds of clients who lost money after his alleged illegal pyramid scheme collapsed.
SILAS NKALA STAFF REPORTER
According to a notice by the Messenger of Court in Bulawayo, the vehicles — a Jaguar, Toyota Carina, Hyndai Excel and Mercedes-Benz — will go under the hammer at a public auction at CIPF Complex, Khami Road to recover money owed to David Mundandi.
The auction will come hard on the heels of a decision by prosecutors at the Bulawayo Magistrates Court yesterday to drop charges against Geozing Pawnbrokers, which was being accused of swindling about 2 500 clients of over $4,3 million through an illegal pyramid scheme.
State prosecutor Jeremiah Mutsindikwa indicated during the appearance of the company and Zingane (49) that they were dropping charges against Geozing.
However,  Zingane would remain on trial in his personal capacity.
Prosecuting before Bulawayo magistrate Crispen Mberewere, Mutsindikwa said: "We agreed after discussions to proceed only against Zingane in his personal capacity.
"Therefore, there is a need to amend the State papers. On October 23 the State will withdraw charges against the company," he said.
Zingane, represented by Majoko and Majoko Legal Practitioners, is denying the charge of fraud and is out on bail of $2 000.
The magistrate remanded the case to October 23 for the State to formally withdraw charges against the company and start Zingane's trial.
Geozing is now under provisional liquidation with curators Matshobana Ncube and Philip Ndlovu reportedly making efforts to reimburse the defrauded clients.
A register of confirmed investors who lost their money through the illegal pyramid scheme shows that 2 584 clients lost a total of $4 325 994.
Some of the highest investors in the scheme were Nomsa Beni who deposited $35 000, Nhlonipho Sithole ($27 500), Soretel Chimanikire ($25 000), Fikile Dlamini ($21 710) and Sinikiwe Moyo (15 750), among others.
The Zimbabwe Republic Police Women's Network Nkulumane invested $473, Jocks Burial Society ($3 000), Tshabalala Mail Burial Society ($400), Royal Family Ministries Church ($200), Shingirira Bulawayo Burial Society ($2 000), Sibambene Burial Society ($1 000), Bambanani Burial Society ($2 500) and a non-governmental organisation called Greenhill Helping Hand ($300).
Former Bulawayo deputy mayor Amen Mpofu also deposited $1 000 in the scheme.
Scores of disgruntled clients jostled to confirm their claims with the Master of the High Court in a process conducted at the Amphitheatre in July.
It is believed that more than 4 000 people were affected.
The State's case says between March 2012 and March 2013, Zingane of Kingston Court in Famona, Bulawayo, who operated Geozing Pawn Brokers at 2 Ramjis Complex Corner 11th Avenue and Robert Mugabe Way, defrauded members of the public of their money through deposits he took from them.
He allegedly misrepresented through a local newspaper and pamphlets that Geozing was registered to accept deposits from the public and any invested funds would yield 30% interest after every 30 days.
Zingane failed to pay.
The clients reported the matter to the police in March after failing to get their money from the company when their due dates had lapsed.
Tweet feedback @silasnkala