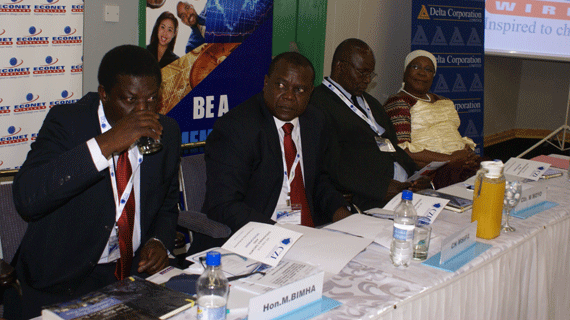 THE Confederation of Zimbabwe Industries (CZI) congress opened yesterday in Bulawayo amid optimism captains of industry would thrash out solutions for the city's rapid deindustrialisation.
Bulawayo's economic situation mirrors the collapse of Zimbabwe's economy that began over a decade ago, but the effects have been felt in the city more than anywhere else.
This is because Bulawayo for a long time was the industrial hub of Zimbabwe, with industries employing thousands of people.
Some of the largest State-owned companies such as the National Railways of Zimbabwe and the Cold Storage of Zimbabwe have their headquarters in Bulawayo and their collapse has had serious ripple effects on the economy of the city.
Perennial water shortages have been blamed for company relocations that have spawned massive job losses across all sectors.
The government's response to the crisis has rather been lethargic.
Several promises have been made to reverse the decline, but they have never been translated into action.
At his inauguration in August President Robert Mugabe even referred to Bulawayo as a scrapyard to dramatise the collapse and he was not off the mark.
Mugabe has promised that his government would prioritise the resuscitation of companies in the city.
Therefore captains of industry have to seize on this declaration of intent by pushing through proposals to the government that could help turn around the economy.
The three-day CZI congress being attended by executives from the country's top firms, is expected to have Bulawayo's deindustrialisation top on its agenda.
CZI has also chosen an apt theme for this congress – Imperatives for reversing deinstrialisation – which resonates well with Bulawayo's situation.
A recent survey by the business lobby group showed that companies were not investing on expansion projects because of lack of capital.
It is therefore critical that the congress comes up with practical solutions to this crisis and inform the government appropriately as the new administration prepares to come up with fresh policies to resurrect the economy.