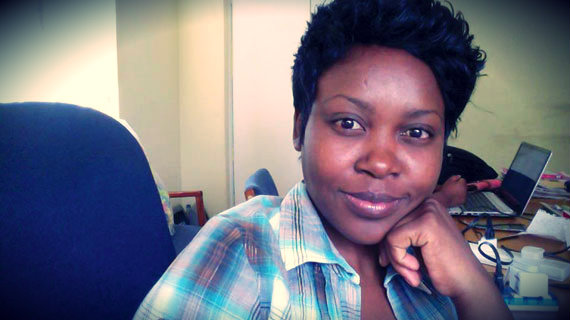 I was one of the first people to express dismay at the fact that Joseph Chinotimba would be a Member of Parliament and made no secret of the fact that I resented an ostensibly illiterate person being given the mandate to participate in the business of making laws.
-Delta Ndou
What kind of a country was this going to be if the likes of Chinotimba could sit in Parliament and have a say in the direction the country was taking?
I would condescendingly muse.
What about educated people, schooled individuals, brainy and smart, intelligent and articulate, armed with formidable academic credentials and prefixing their names with all sorts of acronyms like Dr or Prof etc, where on earth were the learned people if the likes of Chinotimba could suddenly lead as parliamentarians?
I won't lie – I took the news of Chinotimba's win very, very badly and I don't even know who was contesting against him.
My displeasure emanated purely from the fact that I didn't think he was a deserving candidate to begin with.
And my prejudice rested on the fact that academically speaking, Chinotimba doesn't have much going for him.
I am part of a bigoted culture in which education and educational qualifications are still revered and where the biggest insult someone can hurl is to dismiss you completely by saying awulasikolo wena or intimating that yikuthi awufundanga or iproblem yakho yikuthi awulabhuku – essentially not having a basic education places one at the bottom of the social pecking order.
Just a few weeks into his new portfolio, Chinotimba is making me eat humble pie by demonstrating that it is not necessarily education that makes a great MP, but it is servant leadership, genuine concern for the plight of those you purport to represent and placing primacy on the bread and butter issues of those who voted for you.
And in one fell swoop, Chinotimba has exhibited all of the above.
Perhaps it is too soon to tell, but I am willing to place a wager that despite our tendency of making him the butt of every joke, Chinotimba might have the last laugh.
Of the several issues Chinotimba raised in his inaugural speech (which was characteristically littered with humorous incongruent logic) at least two of them have galvanised the relevant ministers into action to address the concerns.
Chinotimba highlighted the fact that hyenas were terrorising people in his constituency and becoming a menace that needed to be dealt with.
Although his contribution was met with laughter by fellow parliamentarians, his remarks sufficed for Saviour Kasukuwere the Environment, Water and Climate minister to deploy rangers from the Zimbabwe Parks and Wildlife Management (Zimparks) to Buhera South for the sole purpose of responding to the problem of these havoc-wrecking hyenas.
Additionally, Chinotimba cautioned that buses that travel at night place passengers at risk of being attacked by wild animals who might have strayed from the nearby Save animal conservancy and he recommended that these bus operators stick to their scheduled times.
This particular plea fell on the receptive ears of Obert Mpofu Transport and Infrastructural Development minister, who threw his weight behind Chinotimba by immediately issuing an order that bus operators along that route should strictly adhere to the set timetables or risk having their operator's licences revoked.
Impressive, to say the least. Chinotimba is setting the bar very high for his fellow parliamentarians by proving that concerns affecting one's constituency can be tabled before Parliament and remedied if there is sufficient political will to do so.
Any right-thinking voter will now be wondering why their own MP is saying nothing of the issues affecting them and why they are not demonstrating the same level of devotion as Chinotimba has so far shown towards the people of Buhera South.
What makes Chinotimba's act even more remarkable is the fact that it is motivated by a desire to aid his constituents irrespective of political affiliation.
Even those who did not vote for him were living in fear of hyena attacks and were vulnerable if they were bus passengers dropping off at night – that is servant leadership.
As someone who has two very frail grandmothers living in remote parts of Beitbridge (in Msane and Tshaswingo), I would hope that they have an MP like Chinotimba who will give a toss if wild animals start terrorising the community because I am not available to defend them and even if I were there – I doubt there is much I could do to protect them.
So I thought of how significant Chinotimba's contribution was in impacting the realities of the people he represents because while hyenas may not pose a threat to some of us – they are an immediate concern to the community of Buhera South and perhaps we need more political leaders to care about the local problems rather than stampede to grandstand about national ones.
Charity should begin at home. The problem, of course, is that some Parliamentarians do not even live in the constituencies where they stood as candidates so they may not be as affected or as motivated and as invested in improving the lives of their constituents.
Perhaps Chinotimba is the kind of MP we have been waiting for all along, an MP who makes it his business to serve those who voted for him. But that's just me.
I could be wrong. We can always agree to disagree.
Delta Milayo Ndou is a journalist, writer, activist and blogger