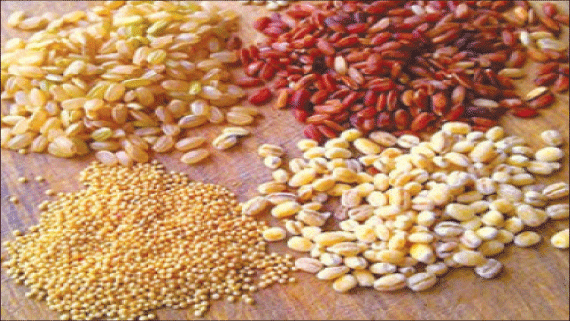 THE GOVERNMENT has put in place a Statutory Instrument (SI) to shore up the Agricultural Marketing Authority Act in a bid to promote marketing and fair trade practices in the grain and oil seeds industry.
Tarisai Mandizha Business Reporter
The SI gazetted last Friday comes at a time when the government is trying to address challenges besetting the grain and oil seed sectors.
"The objectives of these regulations are to regulate the participation in the production, buying or processing of any grain, oil seeds and products by producers, buyers or processors and promote orderly marketing and fair trade practices in the grain and oil seeds industry," the Government Gazette reads in part.
The instrument would also protect investments of farmers, contractors and suppliers.
It enforces the formation of a grain and oilseeds technical committee to be made up of a chairperson of the committee, three member of the Agricultural Marketing Authority management, and 11 members nominated from grain and oilseed producers, farmers' unions and Grain Marketing Board.
Other members would be drawn from grain and oilseeds processors, grain and oilseed traders, Agriculture, Mechanisation and Irrigation Development ministry, Consumer Council of Zimbabwe, Association of Bakers, Zimbabwe Seed Trade Association, Zimbabwe Fertiliser Trade, Retailers' Association of Zimbabwe and the Bankers' Association of Zimbabwe.
"The general function of the committee shall be to review and make recommendations to the authority on the promotion of development of the growing, processing, manufacture, preparation or marketing of grain, oilseeds and products and a framework that promotes production and ensures orderly marketing of grains, oilseeds and products and protection of investment by growers and contractors," the government said.
However, according to the Government Gazette, the Agricultural Marketing Authority Act would require the registration of buyers, brokers, contractors, processors, traders and/or their respective association.