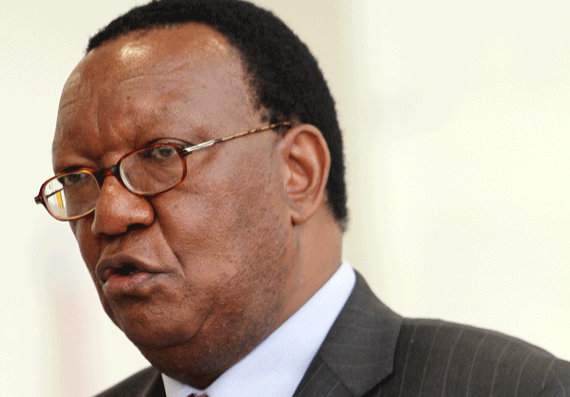 AGRICULTURE minister Joseph Made says the government has started handing out maize to those people vulnerable to starvation in the southern parts of the country.
Two weeks ago it was reported that the United Nations had said in a report that more than 2,2 million people in half of Zimbabwe's 10 political provinces were facing a famine.
The Grain Marketing Board (GMB), which is charged with grain procurement and securing reserves, is in serious trouble because its silos are nearly empty.
Made admitted that the 3 400 tonnes of grain the government bought from Zambia earlier this year were inadequate.
However, he was quick to say that no one would starve because the government had "sound plans" to avert serious food shortages. He also said the GMB was on top of the situation.
Made said that the GMB's chief executive officer Albert Mandizha gave him an update this week on the movement of grain.
"The grain continues to move into the country from Zambia and the tranche that we paid for, which is about 3 400 tonnes, has now arrived."
Made said it was being distributed in Matabeleland South and Matabeleland North, in some parts of Manicaland, in Masvingo and in some parts of the Midlands.
He was retained by President Robert Mugabe for the Agriculture portfolio despite the country's disastrous farming output in the past five years.
When asked exactly how much grain was being imported, Made said: "I don't have the figures right now on what has been moved where, but the grain is being moved."
Zimbabwe has placed an order for 150 000 tonnes from Zambia as part of an effort to plug the grain deficit amid reports three weeks ago by the Commercial Farmers' Union of Zimbabwe that the GMB only had about 20 000 tonnes of grain — enough to last about five days. The GMB has not denied the reports.
Made said the government was working with non-governmental organisations (NGOs) to ensure that food reached the southern parts of the country, which the World Food Programme said were in dire straits.
The minister said September to December were the most critical months, so agencies working with NGOs were "moving with speed".
"Because of pressure due to the fact that we are in the critical months, we are busy moving the grain that has arrived. However, it is inadequate. Arrangements are being made to bring some more grain. More maize will be coming in. There is no need to panic," he said.
He declined to say how much was being spent on the food imports.
— Mail&Guardian