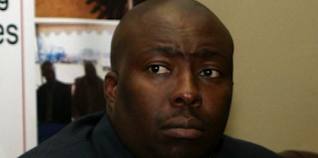 ENVIRONMENT minister Saviour Kasukuwere last week said his ministry had dispatched a team of game rangers from the Zimbabwe Parks and Wildlife Management Authority to track down and capture hyenas that have reportedly wreaked havoc in Buhera.
STAFF REPORTER
This follows reports that the hyenas attacked livestock and three villagers since the beginning of the month.
"We have dispatched parks rangers to deal with the situation," Kasukuwere said.
"We are aware that some hyenas have gone haywire attacking domesticated animals such as cattle and goats.
"I am sure we will be on top of the situation."
Last week, Buhera South MP Joseph Chinotimba pleaded with Parliament to find a lasting solution to the issue, adding the hyenas had become a menace to both villagers and their livestock.
Chinotimba also appealed to public transport operators using the Harare–Buhera route to avoid travelling at night as they exposed their passengers to attacks by wildlife from the nearby Save Valley Conservancy.
Following the complaint, the Transport ministry immediately warned bus operators to follow their daytime timetables or risk having their route permits cancelled.