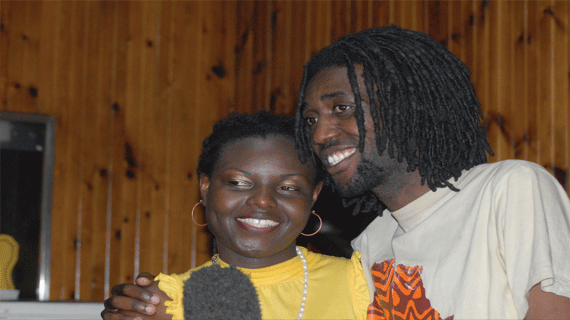 Selmor Mtukudzi, Willis Wattaffi and Tendai Manatsa put up top drawer performances at Elite 400 last Friday night as the ninth edition of the Intwasa Arts Festival KoBulawayo reached its climax. SINDISO DUBE OWN CORRESPONDENT
The Bulawayo-based jazz sensation and former Afrika Revenge member Wattaffi was the first on stage and belted out some of his songs to wild cheers from the appreciative fans.
The musician who calls his style qaya music, performed songs such as Harare which was well received by fans.
After Wattafi, Selmor's husband Tendai Manatsa — son of legendary musician Zex Manatsa — took to the stage and showed that he is also a force to reckon with.
He was later joined on stage by his wife Selmor who sent the audience into wild cheers as she performed tracks from the album Expressions.
She described the album as special and very close to her heart.
"It is personal. It talks about stuff that is close to my heart it's like me becoming myself more, opening up and starting to show who I really am," Selmor said.
She performed songs such as Nguva Yangu which has taken national radio stations by storm, Ropafadzo and Amai, among others Selmor's band also included her sister and manager Sandra Mtukudzi.
"It was nice performing in Bulawayo and for the first time at Intwasa and we hope this will continue," she said after the show.
Tendai and Selmor have been married for the past six years and have been performing together since 2005.
The couple has recorded two albums together, Ndinewe — I Am With You and Tendai and Selmor Live.
Tendai and Selmor have solo albums each; Kudzoka Kwababa and Shungu, respectively.