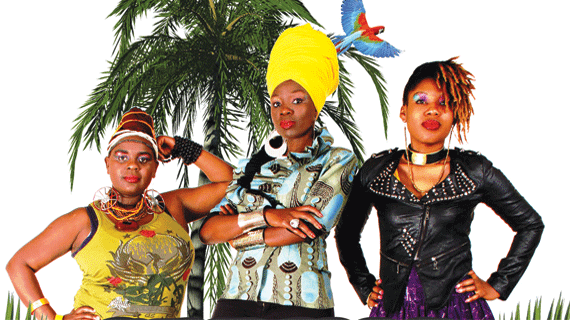 BULAWAYO-BORN jazz diva Dudu Manhenga's second bite of the cherry at the Intwasa Festival KoBulawayo left an indelible mark on Thursday night as she performed with two other female jazz artistes in a colourful event held at Elite 400.
Luyanduhlobo Makwati Own correspondent
Dudu, as she is affectionately known, shared the stage with sibling Zanele Manhenga, aka Uza, and Clare Nyakujara on a night dubbed "Intwasa Spring Jazz Night".
The three women performed together in the mould of Three Generations and left the audience captivated and asking for more through their sweet and powerful voices.
The performance was the main attraction of the night.
The three talented women who had earlier on promised to put up a scintillating performance did not disappoint as they gave the audience lively entertainment.
They treated the audience to an assortment of fun which some revellers termed a three-in-one performance because of their sharp voices that were well varied.
The three phenomenal jazz vocalists were led by veteran Dudu, who kept revellers on their toes.
Clare and Uza backed Dudu with their sharp voices that made the performance a gig to remember.
The super-charged stars put up a superb show from the moment they took their act on stage.
Uza and Clare said they were happy to be in Bulawayo and looked forward to be in the city more often.