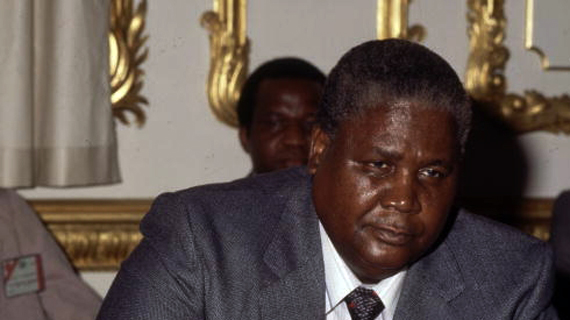 ORGANISERS of the inaugural Joshua Mqabuko half-marathon set for Bulawayo on Sunday have reduced the men's first prize money from $800 to $600 so that the prizes are equal for both the men and women's sections.
SUKOLUHLE MTHETHWA SPORTS REPORTER
Chief executive officer of the Joshua Nkomo Foundation Jabulani Hadebe confirmed the development to Southern Eye Sport yesterday.
The move came at a time when some sections of the athletics fraternity in the city had raised concern over the discrepancy in the prize money.
"Initially we had said the winner of the 21km half-marathon in the men's category would receive $800 and the women $500, but we have had to change the amounts.
The winner for both men and women will now get $600 each. We have done this for equity and equality," he said.
Hadebe said the competition has been sponsored to the tune of $7 000 with LG Foods coming on board as main sponsors.
"LG Foods are the main sponsors of the event and would be offering athletes refreshments and branding of banners as part of their sponsorship.
LG Foods boss Larrence Gwati has also promised to continually sponsor the competition," he said.
The race is expected to start from Joshua Nkomo Museum in Matsheumhlope — the late Vice-President home — and will end at his Pelandaba house.
The athletes will proceed and pass through Hillside, Southwold, Nketa 7, Tshabalala, Nkulumane Complex, Sizane High School and turn before getting to the Pelandaba house.
Other categories in the competition include the juniors who will participate in the 3x7km relays.
Primary schoolchildren and veterans will run the 5km race from Nkulumane Complex to the Pelandaba house while the wheelchair category will compete in the 21km race category.
Winners in the primary and veteran categories will pocket $100 each. Winners in the wheelchair category will pocket $500 while winners in the junior category will receive $300.
Hadebe said registration open to anyone interested, is being conducted at the Bulawayo Public Library and the deadline is tomorrow night. The registration fee is $10 while primary schoolchildren and veterans do not pay to register.
Hadebe said the marathon is aimed at honouring the legacy of the late Vice-President Joshua Mqabuko Nkomo who wanted prosperity for Zimbabweans in all sectors.
Sport, Arts and Culture minister Andrew Langa, Minister of State for Provincial affairs for Bulawayo Eunice Sandi-Moyo and Bulawayo Mayor Martin Moyo are expected to grace the event.