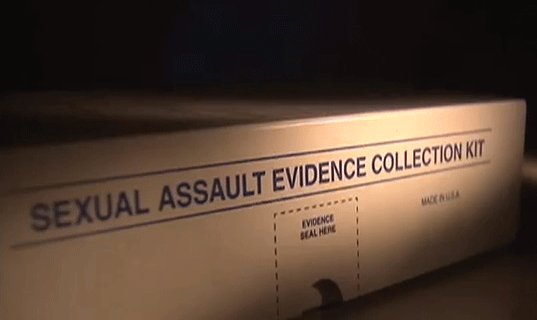 A WIDESPREAD shortage of rape kits at the country's police stations has resulted in victims being denied justice while perpetrators remain free to attack again.
Albert Ncube Own Correspondent
This was revealed at a Victim Friendly Court stakeholders' meeting at the Gwanda Magistrates Court yesterday, where police confirmed the shortages.
Requisite forensic evidence is vital to back up police findings on rape crimes and these kits are used to collect DNA evidence from victims.
A rape kit contains instruments that are used by a doctor to obtain swabs and slides, blood, saliva, pubic hair, fingernails and scrapings from rape victims which are sent for forensics to identify perpetrators and the results are used in court as evidence.
Sergeant Tonderai Matara, a Victim Friendly Unit officer at Gwanda Police Station said they were operating with only one rape kit which was currently at the Police Forensic Laboratory in Harare.
"Gwanda has one rape kit which was sent last week to the forensic lab in Harare and we are trying to get more kits," Matara said.
"Currently the lab has a backlog and it takes three to four months for results to be released." Provincial magistrate Douglas Vakayi Chikwekwe said there was need for authorities to ensure that rape kits were always available at police stations across the country considering the surge in rape cases.
Regional prosecutor Johannes Tlou said the delay in making forensic results available often meant lost justice for rape victims.
A rape suspect was recently released after police arrested him by tracing his footprints from the victim's home. Tlou said it was difficult for prosecutors to use such evidence in securing a conviction.
Nqobizitha Ncube, a Victim Friendly nurse at Gwanda Hospital said there was need for increased awareness to members of the public and schoolchildren on rape as most cases, especially in remote areas, went unreported.
A 12-year old rural girl recently gave birth at Gwanda Provincial Hospital leading to the arrest of the suspect who impregnated her.
The matter is still before the courts. Matara said the Children's Act provided for the protection and care of children, including mandatory reporting of sexual violence cases against children, and thus, it was everyone's responsibility to report rape cases to the police.