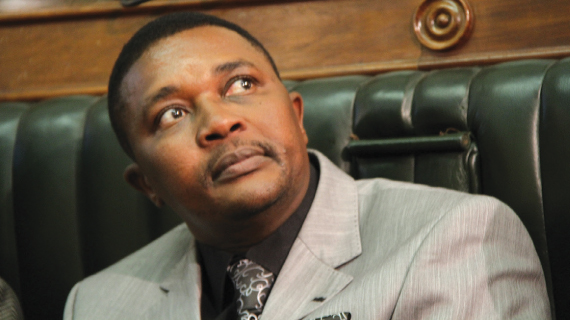 BINGA, for long regarded as a remote back-water, is bracing for an upsurge in tourist arrivals envisaged to trigger a business boom as the government moves with speed to turn the Matabeleland North district into a regional and international tourist attraction.
Richard Muponde Senior Reporter
Due to the potential of Binga as a tourist destination of choice in Matabeleland rivalled only by the majestic Victoria Falls, the government resolved to hold this year's World Tourism Day celebrations in the district, which boasts Mlibizi resort and other fishing waters.
A tourism indaba will run concurrently with the World Tourism Day celebrations tomorrow and Friday in Binga, home to some of the best lodges, fishing sites and tourist camps, cultural diversity, apart from wild life, which includes the big five.
Officials yesterday told Southern Eye Business that the government was set to establish a cultural museum in Binga to market the untaped cultural practises and artefacts of the Tonga, in an effort to sell the district to world tourism markets.
Walter Mzembi, the Tourism and Hospitality Industry minister would be the guest of honour at the celebrations and tourism indaba.
In an interview yesterday, the director of domestic tourism in Mzembi's ministry, Takawira Murombedzi, said Binga was the cradle of tourism, but was underdeveloped in terms of infrastructure and marketing.
"We are looking at taming all the tourism aspects of Binga and putting them on the world map.
"It's our desire that we establish a cultural museum in Binga so that tourists will interact with the baTonga in their traditional practices, which have remained undiluted. This project will be owned by the locals so that it would benefit the communities," Murombedzi said.
He said Binga was deliberately chosen to host the World Tourism Day commemorations, as it had unique features such as a "beach" and hot springs which were underutilised.
"Binga is one of the places with a beach in Zimbabwe. We are also looking at the hot springs. It's a good place for our domestic tourists, especially the youths taking time off to sunbath on the beach," he said.
Murombedzi said the preparations of World Tourism Day celebrations were at an advanced stage.
"It's all systems go and we are looking at having a number of stakeholders. We are starting with a tourism indaba on September 26 and the commemorations on September 27," Murombedzi said.
For the World Tourism Day, we will be celebrated under the theme "Tourism and Water — Protecting our Common Future" and it aligns itself to the United Nations International Year of Water Co-operation which is the theme for 2013.