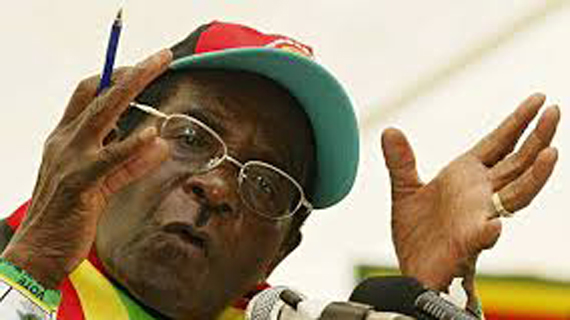 President Robert Mugabe's new Cabinet has no capacity to resuscitate the economy as long as Zanu PF does not modify its policies, Bulawayo South MP Eddie Cross has said. Staff Reporter
Cross, writing on his website, said his MDC-T party had accepted that it would be in opposition for the next five years and pressure was now on Zanu PF to deliver on its election campaign promises.
"The MDC-T is picking itself off the ground and coming to terms with the fact that for the fifth time since 2000, the party has failed to achieve its goal of peaceful, democratic, lawful change," the MP wrote.
"The party now goes into opposition and must fight to maintain itself and hold the new government to account. With Zanu PF holding three-quarters of the seats in both houses, this is not going to be a simple task."
He said MDC-T had been given a chance to regroup and it was now Zanu PF which was under pressure as the party's pre-election promises and concessions had put it under the spotlight.
"It is Zanu PF that must take the hard decisions as they take over the cudgels of government," Cross said.
"Their team is tired. It lacks new blood and ideas. Someone referred to them as a team that is doing a victory lap before going into retirement."
The MDC-T secretary for economic affairs said the government was broke and the decision to cancel debts owed by residents to local authorities would further dampen investor confidence.
"They take over the Ministry of Finance with nothing in the bank and revenues that are sharply down from what was being taken in even six months ago," Cross said.
"The decision to cancel all outstanding debts owed to local authorities and parastatals may have gained them a few votes, but has crippled the affected institutions now unable to pay salaries.
"The markets have judged them wanting already and some $1,5 billion has fled the equities markets and about the same amount has been taken out of the banking system."
The MP said investors had also become jittery because of the perceived country risk.
"This has increased the cost of borrowing in international and regional markets for new investment and suddenly many planned investments are looking less attractive," he said.
"One immediate casualty may well be the deal with Essar to take over and rebuild the Ziscosteel plant in the Midlands and to open up a major iron ore deposit in the Mwenezi Hills for export."
He said the new Finance minister Patrick Chinamasa does not inspire confidence because he had no financial background.
Cross said Zimbabwe was already behind schedule in its economic management programmes agreed with the International Monetary Fund and this could threaten prospects of re-engagement with international lenders.
Zimbabwe is saddled with a $3 billion external debt and the Bretton Woods institution had made a commitment to help the country manage its debt.
Cross said the new government had already put itself under pressure by making unrealistic promises to civil servants.
"Promises to restore health services and education, to solve recurrent and persistent water shortages, all take money and if the economy does not start growing and growing quite fast (over 8% per annum) then all such promises will go unfulfilled," he said.
Cross said the only solution to Zimbabwe's economic malaise was reviving agriculture, but it could be too late to ensure the forthcoming summer cropping season would be successful.
Mugabe has said his government would look more towards China for economic co-operation as Western governments had shut the door on Zanu PF following the controversial July 31 elections.