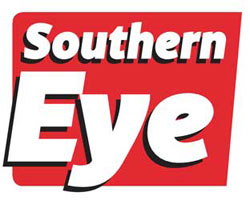 BULAWAYO-BORN Nickie Chitsvatsva, aka DJ Tz Theranto, is riding the waves in Malawi with kwaito music. DIVINE DUBE Own Correspondent
His latest hit tracks Bayithela and Delilah have become club bangers in Malawi.
Kwaito Boy, as Nickie is affectionately known in Blantyre, has in fact, turned Malawi's second capital into a kwaito city.
"My album has gone silver in Malawi with the hit tracks Bayithela and Delilah being favourites at most night clubs and sports bars," the ambitious musician, studying a degree in Finance with Malawi University told Southern Eye Lifestyle in an interview yesterday.
"It had not been easy to get listeners here as I still use my mother tongue to compose songs, but now it is paying off because I have established a fan base in the city of Blantyre and every club here plays my tracks," the kwaito singer added.
The self-motivated 22-year-old musician said the music industry in Malawi was more productive than at home where upcoming artistes struggle to cut their teeth due to financial constraints.
"I can safely say I have managed to discover gold in Malawi unlike at home where it is difficult to record even a single track.
"My producer is in Canada, so I have also established a fan base there which I hope to cultivate," he said.
He added that apart from recording a 14-track album which features hit tracks, Bayithela and Delilah, he has compiled five videos; a project which he says is a daunting task to accomplish in Zimbabwe.
Growing up in Nkulumane, the promising lad got inspired by South -African kwaito artistes whose music topped charts in most night clubs in the city where nearly every household also played the music of illustrious kwaito icons such as Arthur Mafokate.
"I was inspired by kwaito music sung by South African artistes such as Arthur Mafokate. I received a calling in music in 2004 and since then I never looked back though I have gone through a lot of setbacks," he said.
The soft-spoken musician said he looks forward to soon bringing home what he has managed to "brew" while abroad and thinks that local music promoters should tap upcoming artiste's talents quickly and not wait until artistes get international or regional recognition.