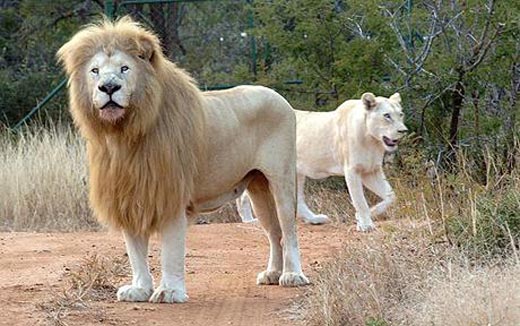 VILLAGERS in Masvingo are living in fear of a pride of five lions that escaped from the nearby Save Valley Conservancy, which has killed at least 18 cattle. Tatenda Chitagu Own Correspondent
The lions have been on the loose for close to a month, terrorising villagers.
One villager, John Muredzi, from Muredzi under Chief Ziki, lost five beasts in a day to the lions.
"They only left the carcasses and the heads of my cattle. I no longer have any draught power," Muredzi said.
He said about five other families in his neighbourhood also lost the same number of cattle to the lions.
"I am not the only one affected. Several other villagers' cattle pens have been left empty by the lions," Muredzi said.
He appealed to the authorities to help track the lions before they attacked people. Other affected villagers are from Masuka village under Chief Budzi.
They said they reported to the Parks and Wildlife Management Authority, which they accused of taking too long to attend to the problem.
"We have raised the issue with the parks people, but they have not reacted," another villager said.
"We are now afraid of travelling at night for fear of the lions. They are dangerous because they are wild."
Parks public relations officer Caroline Washaya-Moyo could not be reached for comment yesterday as she was not answering her mobile phone.
Senior Zanu PF bigwigs who invaded the world-acclaimed Save Conservancy last year have defied calls by the party to vacate the sanctuary.
They are accused of killing game and have been blamed for the straying of dangerous animals as the fence surrounding the conservancy has been vandalised.