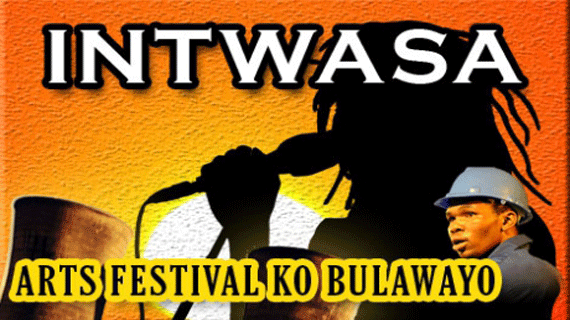 COMMON knowledge tells us that a child well supported at home usually does well at whatever they choose to do in life.
Raisedon Baya Own Correspondent
This support, in whatever form it comes, is crucial to the psychological make-up of the child as they approach whatever activities they decide to pursue.
At school, it is usually children who get help from parents when doing their homework and those whose parents buy them extra books for reading and pay for extra lessons, that do well in class and during examinations.
The same can be said for sport activities. We could give a very long list of sport personalities that got proper support at home and went on to excel in their field of choice.
Next week Bulawayo will roar to life with the annual arts fiesta, Intwasa Arts Festival KoBulawayo. The festival is a child of the community that needs good parental support to excel and reach its full potential.
The festival was created by local artistes and arts administrators with a specific vision of spearheading arts development and marketing Bulawayo as a cultural hub in Zimbabwe and the region.
Without local support talk about Bulawayo being the cultural hub of the country will remain nothing. So this is the time for the city to rise up and support its own initiatives.
In 2005, offices of the National Arts Council of Zimbabwe in Bulawayo, the provincial governor and the mayor facilitated the formation of a local arts festival that would bring various arts disciplines under one umbrella.
The result was the formation of Intwasa Arts Festival KoBulawayo. By this very fact Intwasa is a Bulawayo baby, a Bulawayo project that needs Bulawayo support first before it can seek support elsewhere. Intwasa needs every support it can get from the corporate sector, national arts council, institutions like National Art Gallery and the general public.
Delta Corporation, through its Chibuku brand, has been exemplary in supporting the festival. So have Culture Fund of Zimbabwe, Plan Zimbabwe, Hivos Foundation and Habitat Afrika Safaris.
This year the home of arts in Bulawayo, Amakhosi Cultural Centre, opened its doors to the festival and already exciting activities like short plays on Sunday initiative have reignited public interest in theatre.
The purpose of the festival has always been to provide training and employment opportunities for local artistes and technical people.
Obviously the success of the festival gives direct benefits to Bulawayo.
The festival needs good patronage.
It is only when the festival grows a sizeable patronage that most of its dreams will come true. The dream of promoting Bulawayo as both a cultural hub and tourist attraction will be realised when the festival starts attracting a good number of festival goers and cultural tourists.
This will only happen when the festival starts programming international artistes that have mass appeal.
Here are some reasons why Bulawayo should support the festival:
– More than 300 local artistes will showcase their talents during the six days of the festival.
– More than 20 out of the 50 events are free, giving access to the general public, especially residents who ordinarily cannot afford ticket fares for some of the acts.
– The festival gives serious opportunities for exchange and networks between local and regional artists.
– This year the festival is pursuing the Bulawayo-eThekwini twinning arrangement by hosting Flatfoot Dance Company of Durban. Flatfoot will give a one-off performance of their dance piece Last Thoughts and also offer a dance workshop for local dancers.
– Intwasa seeks to promote Bulawayo as both a cultural hub and a tourist attraction
– Intwasa involvement with schools has invigorated arts activities in schools, particularly drama. The festival's schools drama competition supported by Plan Zimbabwe has attracted more than 60 high schools from the following areas, Bulawayo, Matabeleland South, Kwekwe, Chipinge and Harare.
– In its effort to acknowledge outstanding artistic achievements, Intwasa and the Zimbabwe Academic and Non-Fiction Authors' Association will be celebrating Ndebele writing and literature.
– Raisedon Baya is the director of Intwasa Arts Festival KoBulawayo