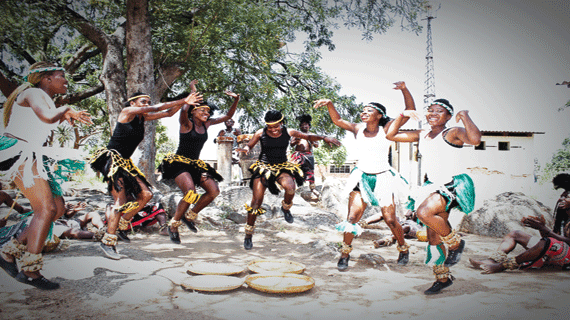 BULAWAYO'S Umkhathi Theatre Works on Saturday shrugged off fierce competition to be crowned winners of the Chibuku Neshamwari Traditional Dance Festival.
OWN CORRESPONDENT
Umkhathi Theatre Works broke a six-year jinx for Bulawayo in the competition landing the top accolade — pocketing $4 000 — at the Harare Gardens. Matesu Dube, director of the group, was naturally happy with the outcome of the competition.
"We are delighted to win this prestigious accolade and it is every group's wish to win in this highly competitive event," he said.
"We are proud that as a group we have done Bulawayo proud after the city had gone for more than six years without winning this award."
Dube added that their setapae dance took the jam-packed audience by surprise as they did not expect to see a dance that was so well choreographed.
The dance was accompanied by whistles and fancy foot work that were a marvel to watch.
"The moment we took our act on stage we sent the crowd into a frenzy as everyone cheered the group from its first moves right up to the end of the dance," Dube said.
Bulawayo arts ensemble Thandanani Arts were the last winners of the Neshamwari Traditional Dance Festival in 2007.
Chibuku Neshamwari is an event organised by the National Arts Council of Zimbabwe in collaboration with Zimbabwe Traditional Dance Association and the event is sponsored by Delta Beverages.