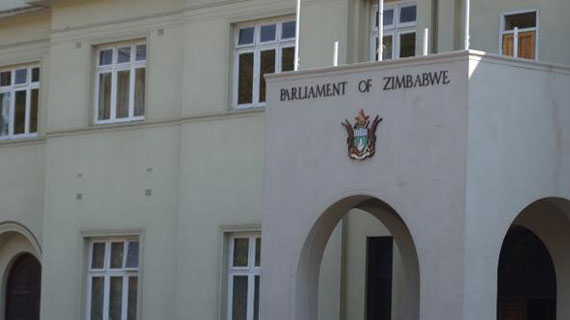 PRESIDENT Robert Mugabe has drawn the ire of women's rights groups and activists, after he only appointed three women into his new Cabinet.
Richard Muponde, Senior Reporter
The 26-member Cabinet has three women constituting about 11,5% of the Cabinet, way below the 50% threshold recommended by Sadc.
The three women in Mugabe's Cabinet are Sithembiso Nyoni who retains the Small and Medium Enterprises and Co-operative Development portfolio, Olivia Muchena — a familiar face in Mugabe's successive governments — taking over the Higher Education, Science and Technology ministry and Oppah Muchinguri in Women's Affairs, Gender and Community Development.
The national co-ordinator for Women Coalition of Zimbabwe Netsai Mushonga described Mugabe's appointments as disappointing as gender equity had been ignored in direct violation of the provisions of the new Constitution.
"If we look at the whole Cabinet and deputy ministers, we have only 11 women out of 64 members, which is a 9% representation," she lamented.
"This is a violation of Article 17 of our Constitution, to which the President himself appended his signature in May. The Cabinet appointments don't meet the Sadc protocols on gender development. It's quite sad.
"We are now lobbying that as we come to the appointment of chairpersons of parliamentary portfolios, there should be an adherence to the Constitution. We have 86 women in Parliament, where the President could have harnessed human resources.
"These women are capable of holding Cabinet positions. It is really disappointing that our rights only remain on paper only and are not being implemented."
Former Women's Affairs, Gender and Community Development deputy minister Jessie Majome said Zanu PF did not believe in the capacity of women, hence sidelined them in key ministerial appointments.
"Why doesn't Mugabe appoint women to key ministries such as Energy, Water or Industry? Why does he only gives them traditional roles?" she quizzed. "These appointments are very disappointing and contrary to Sadc protocols and Article 17 of the new Constitution, which talks of equal representation of women."
Bulawayo-based Women's Institute for Leadership Development executive director Samukeliso Khumalo said women had been reduced to being a ladder for men to use to ascend to power.
"The government must set an example, but in this case, it has turned against the wishes and aspirations of its women constituency," she said.
"Despite Zanu PF's beautiful policies on women's empowerment, implementing them seems a challenge.
"The move to just pick three women out of 26 ministries is a public statement by the new government that it does not have confidence in women taking up leadership at the helm of its structures."