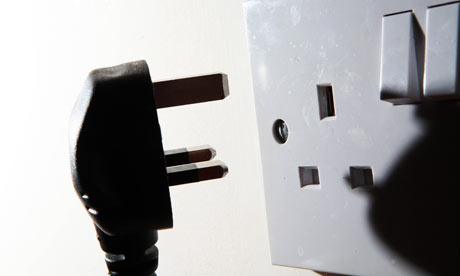 THE MOVE by Zesa to slash residents' debts, has been met with mixed feelings in Bulawayo as some residents felt the cut was too small to make an impact on what they already owed the power utility.
LINDA CHINOBVA/WONAI MASVINGISE
Zesa on Tuesday slashed domestic debts by $160, bowing to political pressure. But for many in Bulawayo this will hardly be a reprieve as they fear increased load-shedding.
Most residents believe the power utility may not have adequate resources to import more power at a time when the country is already faced with increased load-shedding.
But for others, the power utility could have done more, in the same fashion with local authorities, which slashed all debts owed between 2009 and June this year. "We appreciate the development, but the relief is too little, as we owe a lot of money," Paul Moyo from Nketa said.
"In actual essence, they have done nothing; it's like a drop in the ocean." Rainos Pakura, also from Nketa, said no matter how little the debt relief was, he was excited and hoped that there could be more cuts in the not so distant future. Rodger Makombe, from Mpopoma, feared that the move could worsen power cuts, as this could affect Zesa's capacity to generate electricity.
"The electricity cuts are annoying. We expect things to be normal," he lamented. "Where will Zesa get money to maintain its infrastructure?"
Bulawayo Progressive Residents' Association official Emmanuel Ndlovu said while the debt slash was welcome, the $160 amount was insignificant.
"The $160 amount is insignificant because people owe large sums of money," he said. "Zesa should cancel every debt like city councils (have done)and this may motivate residents into paying their debts when they are due."
Ndlovu said there was no point in debating the issue as this was a political decision.
However, Harare Residents' Trust director Precious Shumba yesterday said the debt relief was likely to benefit top government officials, who were not ordinarily affected by power cuts.
"While this definitely affects the revenue inflows to the power utility's coffers, the major beneficiaries of this relief are senior government and political party heavyweights, who owed Zesa huge amounts of money and had continued to use electricity on their farms and businesses without load-shedding," he said.
"But the ordinary electricity consumers have endured power disconnections for small amounts of money owed to Zesa and the poor have remained targets of load-shedding."
At the begging of last year former Energy and Power Development minister Elton Mangoma told a Parliamentary Portfolio Committee on Mines and Energy that ministers owed between $20 000 and $100 000 in arrears.
Shumba called on the government to treat all citizens equally in accordance with the law and for Zesa to ensure that every household had a prepaid meter to ensure equality in the billing system.