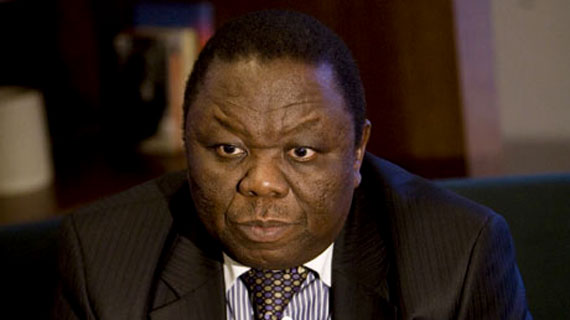 MDC-T leader Morgan Tsvangirai yesterday said his party is here to stay and it was unrelenting in its mission to pursue and recover what it describes as a stolen election.
The MDC-T will celebrate its 14th anniversary at Sakubva Stadium on Saturday in Mutare and Tsvangirai says it is a time to reflect on what he sees as electoral fraud.
"The occasion could not have come at a better time, as we seriously reflect on the monumental July 31 fraud," he said on his Facebook page.
"The mission to pursue and recover the people's stolen vote remains a priority."
Tsvangirai said no "amount of electoral theft, thuggery or persecution will stand in the way of the national agenda for change".
"For 14 years, the MDC-T has fought a brutal dictatorship using democratic means and will not relent," he said. "We are here to stay."
In an interview last week, Tsvangirai ruled out Egypt-style mass demonstrations as a method to unseat President Robert Mugabe.
"Why should we have an Egypt?" he asked. "Further consultation will reveal that the struggle has to continue, but it has to continue more out of conviction rather than emotion."
Tsvangirai urged his supporters not to expect instant solutions, saying they should be ready for a "long haul, but not give up on the struggle".
Meanwhile, MDC-T national chairman Lovemore Moyo on Sunday told party supporters that despite winning in the July 31 elections, Zanu PF was a sinking ship as it had stolen the polls.
Speaking at the burial of Isabel Mkhosi Moyo, the party's youth secretary for the South Africa province in Brunapeg, Moyo said those aboard the Zanu PF ship will be humiliated, as it started to sink.
"The victors are not celebrating their victory. They have realised that Zimbabwe is more than the torches and pots which they distributed," he said.
"Their ship will sink soon and those aboard shall be humiliated."
MDC-T insists that Zanu PF rigged the July poll. However, regional observers endorsed the election as a reflection of the will of Zimbabweans.
Moyo thanked the people in Matabeleland South for voting for the MDC-T, saying even though Zanu PF went on to rig the outcome, the party was set to
fail. Speaking about the deceased, Moyo said MDC-T had lost a vibrant youth leader who worked tirelessly to see the total emancipation of people of Zimbabwe.
"The party has lost one of its most vibrant youth leaders," he eulogised.
"She was respectful and exceptionally intelligent. She was clear on the values of the party and a visionary par excellence."
Moyo said youths were engaging into mainstream politics as a result of the state of decay in the way this country is being run.
He said this engagement, buoyed by the need to address political imbalances and chaos brought by Zanu PF, was the major drive for young people to campaign for change.