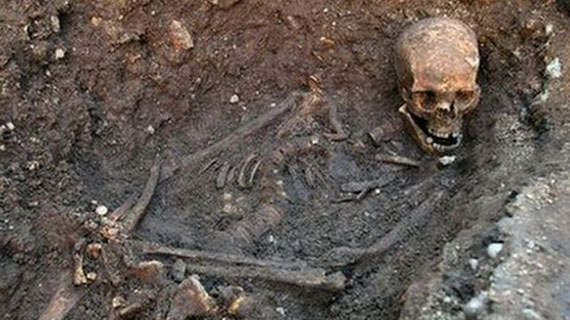 IN an incident likely to open a can of worms, gold panners in Gwanda town have stumbled upon remains of at least four people in a disused mineshaft at Bina Mine in Judas Farm, located behind the Jacaranda low-density suburb.
ALBERT NCUBE
The shocking discovery was made on Sunday and the matter was reported to the police, who collected some of the remains and advised the gold panners to inform them of further developments.
Police spokesman, Chief Superintendent Paul Nyathi, confirmed the incident, saying the remains would be sent to forensic experts and police would be guided by the results.
Nyathi said the remains were in an advanced state of decomposition adding that the mine had been lying idle for a while, having been left by German operators.
When Southern Eye visited the mine on Friday morning, gold panners had discovered more remains and alerted the police, who arrived later in the day to collect the skeletal remains.
The team of police officers included detectives from the Central Investigations Department (CID).
The gold panners, who spoke on condition of anonymity, said they suspected the remains could have been of people who were assassinated.
They said the mine was shut down in 2006 following Operation Chikorokoza Chapera, which targeted illegal mining activities.
Operations resumed in February this year.
"We made the discovery on Sunday and the police came and collected the remains and advised us to make a report should we come across more remains. We are going there now as we have come across more bones. It looks like these people were tortured before being thrown into this shaft. It could be politics," the gold panner said.
Alongside the remains were some brown military shoes, red and grey blankets, wires, ropes and black plastic bags – suggesting the victims could have been tied and suffocated in the black sheets, before being thrown into the 26m deep shaft.
Two bones, believed to be limbs, were still tied together to suggest the victim was tied on the legs.
The victims were stashed in black plastic bags that were secured with wires. There were pieces of women's clothes, suggesting one or more of the victims could have been female.
In 2000, Pumelo Makhurane disappeared at his home only for his remains to be discovered five years later by a firewood poacher at a mountain outside Gwanda town. Makhurane had been a presiding officer during the elections and disappeared after the announcement of the results.
His killers are yet to be brought to book.