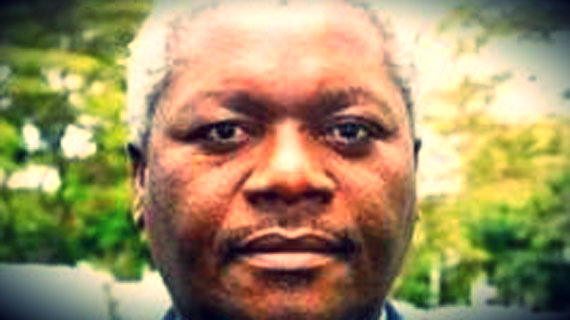 THE Bulawayo City Council (BCC) has written off $46 million it is owed by residents following a directive by Local Government Rural and Urban Development minister Ignatius Chombo that local authorities scrap off debts.
Report by Nduduzo Tshuma
However, residents that had their water disconnected in July and August will have to pay their arrears for the two months in order to be reconnected.
The development comes as the BCC is struggling to pay last month's salaries, with reports yesterday indicating that the municipality has resorted to staggering payments according to grades.
Those in the senior grades had not received their salaries by yesterday. Town clerk Middleton Nyoni said the write-off would be reflected in the October bills.
"Bulawayo residents and ratepayers are hereby notified that council has complied with a Ministry of Local Government, Rural and Urban Development directive to write off domestic/residential balances as at June 30 2013," he said in statement.
"It is envisaged that the October 2013 bills, reflecting the write-offs, will be delivered progressively throughout the city as from September 16 2013 to mid-October 2013."
Nyoni said BCC had reversed an amount of $46 272 791,30 in the services including, rates and related value added tax on relevant services, rentals, refuse removal, water, sewer and interest.
"The write-off covers all recurrent monthly charges for residential properties," he said.
"Council has already billed customers the July to September 2013 charges.
"Therefore, the October 2013 bills will reflect the amount due from July 1 2013 to the time the bill is produced.
"All domestic customers who had their water disconnected in the past are hereby encouraged to pay the July 2013 and August 2013 charges/levies plus $30,58 reconnection fee for their water to be reconnected."
Nyoni said all bills should be settled by the due date to avoid legal action. Zimbabwe Urban Council Workers' Union secretary-general Nkosiyabo Masuku confirmed that despite the delays, the council was in the process of paying workers, but on a grade basis.
"Council is paying as the money comes in," he said.
"The lower grade workers have received their salaries, but the seniors have not been paid."
In the run-up to the July 31 elections, Chombo directed local authorities to scrap all outstanding rates as at June 30 2013 in what observers viewed as an attempt at urban vote-buying by Zanu PF.
Chombo said the move to scrap the rates was in line with Zanu PF's pro-poor policy championed by President Robert Mugabe.
Local Government Rural and Urban Development ministry Killian Mupingo was quoted in the Chronicle yesterday saying all local authorities were required to "clearly spell out to residents how they have effected the directive. Residents should have nothing owing as of July 1 this year."