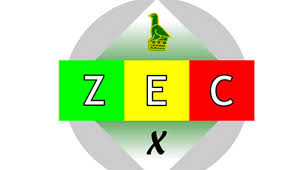 THE ZIMBABWE Electoral Commission (ZEC) has set October 19 as the date for three by-elections in Victoria Falls, Gokwe South and Pfura, Mt Darwin.
NQOBILE BHEBHE/NDUDUZO TSHUMA
In Victoria falls and Gokwe South, two candidates died before elections, while in Mt Darwin political parties failed to provide candidates, setting the stage for by-elections.
ZEC chief elections officer Lovemore Sekeremayi said the nomination court would sit on September 12.
"The nomination court, for purposes of receiving nomination of candidates for elections as councillors for the aforementioned local authorities, shall sit on September 17, commencing at 10am," he said.
Sekeramayi said candidates in Victoria Falls Ward 9 and Gokwe South Ward 11 died before July 31. In Pfura Rural District Council (RDC), Ward 32, Sekeremayi said the electoral commission did not receive any nomination papers when the court set on June 28.
Meanwhile, ZEC has called for local and foreign observers keen to monitor run-off by-elections in Kadoma Municipality Ward 4, Kusile RDC Ward 5 and Mutasa to submit their applications.
Interestingly, ZEC extended the invitation to observers outside Africa. In the July 31 elections, Zanu PF resisted the invitation of international observers for polls, demanding they remove sanctions imposed on the country first.
"ZEC hereby invites applications for accreditation to observe all electoral processes related to the 2013 local authority run-off elections in respect of Kadoma Municipality Ward 4, Kusile RDC Ward 5 and Mutasa RDC Ward 30 to be held on September 11," the body said.
ZEC directed that local observers and media should send their applications through the respective provincial election offices of the province in which they want to cover. Foreign observers are required to apply directly to the chief elections officer at the ZEC headquarters in Harare.