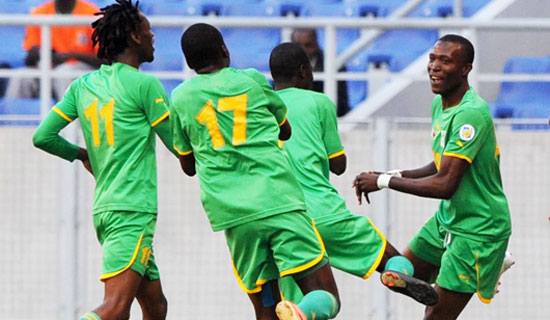 WARRIORS were forced to cancel the opening day of their preparations for Sunday's World Cup qualifier against Mozambique after only four players turned up due to mid-week Castle Lager Premier Soccer League fixtures.
SPORTS CORRESPONDENT
Six fixtures will be played today and two tomorrow, meaning coach Ian Gorowa will only have a full team tomorrow to start training for the dead rubber match.
Gorowa had called up 23 players for the World Cup qualifier against the Black Mambas.
Kaizer Chiefs midfielder Willard Katsande is the only foreign-based player in the squad dominated by home-based players who qualified for the African Nations Championship (Chan) tournament.
The locally-based Warriors defeated Zambia 1-0 to earn a table at the continental tournament with FC Platinum striker Charles Sibanda scoring the priceless goal.
Gorowa wants to build on the success of the home-grown talent as he prepares for the biennial soccer tournament to be held in South Africa in January next year.
It is against this background that he has called up the locally-based players for the World Cup qualifier against Mozambique in which both teams no longer have interests as they are already out of the race.
But his preparations for the weekend assignment suffered a major blow yesterday after only the Chicken Inn pair, Felix Chindungwe and Danny Phiri, Blessing Chimwamuchere of Triangle and FC Platinum's Ali Sadiki turned up at Gwanzura stadium for the morning training session.
This forced the cancellation of the training programme altogether yesterday. However, team manager Patrick Mutesva maintained training would start this morning.
He said they were expecting players to report for camp last night.
"This is a poor turn-out. It's so disappointing. Out of 23 players called up, I only have four players here.
"I have been trying to get hold of most of the players, but their phones are not reachable. "There is this problem with the midweek fixtures, but we are saying all players called up for national duty have to report for camp. "If the clubs don't release the players, they will be doing so without the blessing of Zifa.
"We have now cancelled the afternoon training session because players have still not reported for camp, but we will now train tomorrow morning (today)," Mutesva said yesterday.