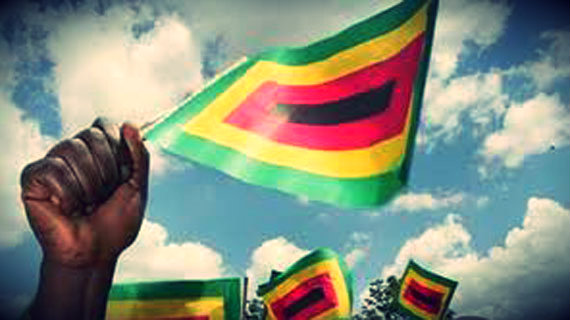 THE Sadc Election Observer Mission has advised that Zanu PF will rule for the next 100 years if sanctions are not removed, urging opposition parties to call for their removal.
NQOBANI NDLOVU
In its final report on Zimbabwe's elections, which the regional body declared free, fair, peaceful and credible, Sadc said all parties should call for the removal of sanctions or else Zanu PF will rule for the next century.
"Sanctions should never be a tool to win elections," Bernard Mwembe, who led the observer mission, said.
"Once voters are told that they are suffering because of sanctions, the opposition will not win elections.
"It's the responsibility of opposition and ruling party to force sanctions to be removed. Maybe the opposition can win in 2018.
"As long as sanctions are there, Zanu PF will be in power for the next 100 years." Mwembe said Sadc would also approach the United States, European Union and Britain to ensure that sanctions are wholly removed.
The Seom added that the security sector was beyond reproach and had conducted itself in a professional manner.
Security sector reforms were one of the issues the MDC-T wanted addressed before the elections and the Sadc endorsement means the party has less platforms to air its grievances.
The MDC-T had said it had a three-pronged approach to deal with what it described as electoral theft, but already the legal and diplomatic efforts — approaching Sadc and the African Union — seem to have hit a brickwall.
"On credibility of the election process, a lot has been said to the negative," Mwembe continued.
Seom, while agreeing that such issues as the delay of voters' roll and media polarisation may have affected the election, said there were so many other elements that when put together elevated the election to a credible status.
"The free election environment, the peaceful environment in which the election took place unhindered and non-intimidation of candidates and voters, free expression and campaigns, transparency and free voting, constitutes the credibility under the prevailing circumstances, particularly when compared to the 2008 elections. "Therefore, this election was credible."
The observer mission also noted media polarisation in the country, advising that the Zimbabwe Electoral Commission ensure that ZBC, the public broadcaster, should afford all candidates equal coverage.
But the MDC-T, still aggrieved at its loss, immediately condemned the Seom report, saying the regional bloc had once again let Zimbabweans down by failing to condemn electoral fraud.
"The report is silent on many other irregularities, such as chaotic voter registration, shambolic special vote exercise, fake voter slips, bussing of voters, high number of assisted voters. (It) is in all intents and purposes highly fictitious, totally inaccurate and incredibly unscientific," the party said in a statement.