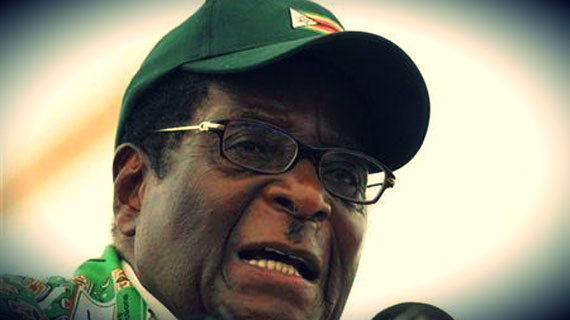 THE TWO MDC formations yesterday castigated President Robert Mugabe's statements declaring that the National Heroes' Acre is reserved for Zanu PF members, with MDC-T saying the veteran ruler was just being quarrelsome because he was still struggling to make use of his controversial re-election.
SENIOR REPORTER
In apparent reference to MDC-T leader Morgan Tsvangirai and his party, Mugabe on Saturday said the hero status was the preserve of Zanu PF and could not be bestowed on people who called for imposition of sanctions.
But MDC-T spokesperson Douglas Mwonzora yesterday said the Heroes Acre belonged to Zimbabweans not Zanu PF.
"There is no MDC person who has clamoured to be buried at the Heroes Acre, but the Heroes' Acre is not a place for Zanu PF members only," he said.
"It is a place for Zimbabwe's heroes' so anybody who qualifies as a hero must be buried there, but Mugabe is just in a quarrelsome mood because of the stress of running this country without a plan."
MDC deputy spokesperson Kurauone Chihwayi said Mugabe's utterances were irresponsible.
"Mugabe's statement is both misleading and irresponsible," he said. "The Heroes' Acre has been turned into a dump yard of both genuine heroes and criminals or people with a tainted past hence the need for thorough cleansing of the shrine."
Chihwayi said the Heroes' Acre was meant to be a national shrine where the country's heroes were laid to rest.
"As MDC, we view the Heroes, Acre as a Zanu PF shrine," he said. "It is sad to note that only people with a dark past and corrupt Zanu PF functionaries are buried at the Heroes' Acre.
"Mugabe's statement is likely to distort history and mislead young people." Zanu PF last week buried National Railways of Zimbabwe general manager Mike Karakadzai, Zanu PF founder Enos Nkala and former Agriculture minister Kumbirai Kangai at the shrine after they were declared national heroes.
The conferement of hero status on Karakadzai and Nkala raised eyebrows.
Nkala had on several occasions announced that he had left Zanu PF and his legacy was also tainted by his alleged involvement in the Gukurahundi genocide where 20 000 people were reportedly killed by the 5 Brigade in Matabeleland and the Midlands soon after independence.