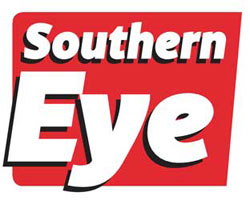 A BULAWAYO man on Friday hanged his seven-year-old son before committing suicide under unclear circumstances, leaving his neighbours shell-shocked.
Blondie Ndebele
The man, identified by neighbours as Tinashe Zindoga Maphosa from Emakhandeni suburb, hanged his son down the roof of his kitchen using a wire before using the same tactic to kill himself.
Their bodies were found hanging down the kitchen roof by neighbours returning from the burial of three family members from the same neighbourhood who died in a mysterious fire last week.
"There was a Bible and a suicide note on the table," one of Maphosa's neighbours said.
"We were coming from the burial of the fire victims. It is really shocking because he took an innocent life with him."
Maphosa' house was deserted yesterday amid reports that relatives took the two bodies for burial in Mhondoro, Ngezi. Residents told Southern Eye they feared Satanism was behind the spate of tragic events in their neighbourhood.
Last week Chipo Mudinzwa (58) and her 29-year-old daughter Christine, were burnt beyond recognition while son Cleopas (37) suffocated from smoke inhalation after a fire mysteriously gutted the house they were sleeping in.
Family members said they suspected a supernatural force was behind the fire as the Bulawayo City Council's fire brigade failed to establish its cause.
"Satanism is at work. Strange things have continued to happen in this area for the past month," Moddie Ncube, a resident of Emakhandeni said.
"Churches, Christians and all residents from this area should pray for this suburb before we lose more people."
She said three days before the fire that killed the three family members, a man from the area died after he was hit by a train.
"We were still mourning the fire victims and now this. We need God's grace in this community," Ncube said.
A pastor at a local church, Abednigo Dube, said church leaders from the area would meet soon to find ways of "cleansing the neighbourhood of evil spirits". "We will organise a prayer meeting. The devil is at work. That is why all these things are happening," he said.
Bulawayo police spokesperson, Inspector Mandlenkosi Moyo, confirmed the latest incident and said investigations were under way.