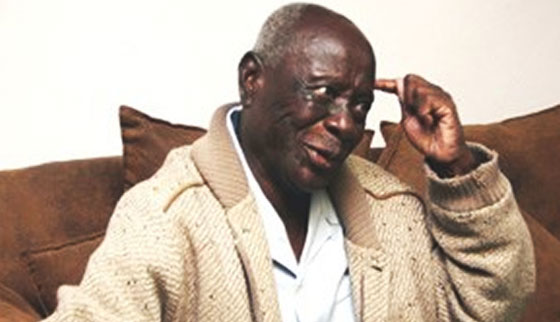 THE late Zanu founder Enos Nkala was laid to rest at the Heroes' Acre in Harare yesterday, but the debate around his legacy that intensified after his demise last week is not likely to end with his burial.
SOUTHERN EYE EDITORIAL
Nkala always courted controversy when he was still alive and that trait seems to have followed him to his grave. While he has been described as a hero by his family, Zanu PF and Harvest House International church where he was a member, Nkala has been described as a villain by those affected by the post-independence army massacres in Matabeleland and the Midlands. Nkala's hero status has reportedly divided Zanu PF structures in Matabeleland and Bulawayo, with some accusing him of being at the forefront of the Gukurahundi killings, which saw the deaths of an estimated 20 000 people in the region.
The former Defence minister always vehemently denied that he was involved in the massacres and had promised to write a book exposing those behind the pogrom. However, Nkala had said the book would only be released after his death because he said it would be too explosive.
In the event that he died before completing the book, the truth would never be known about his role, if ever he had any, in those disturbances.
Outgoing Mines minister Obert Mpofu is the only politician from Matabeleland who has come out forcefully to defend Nkala's legacy.
He described him as a "hero of heroes who left behind a great history". Mpofu also accused some sections of the media of misrepresenting or spreading lies about Nkala, without elaborating.
He also described Nkala as non-tribalist on account of the fact that he had defected from Zapu to help form Zanu, but that would be a topic for another discussion. The point we want to make is that our politicians, especially the founding fathers, must develop a culture of writing.
Many of them are taking important history about this country that could otherwise help future generations avoid pitfalls of the past, to their graves. Only a few notable protagonists of the liberation struggle such as the late Vice-President Joshua Nkomo and Edgar Tekere wrote books telling their stories and our history is much richer with their contributions.
The generation of our liberators is being decimated because of age and it would benefit the country if they recorded their inspirational stories in books.
That way, we would also avoid debates that polirise the nation such as Enos Nkala's story.