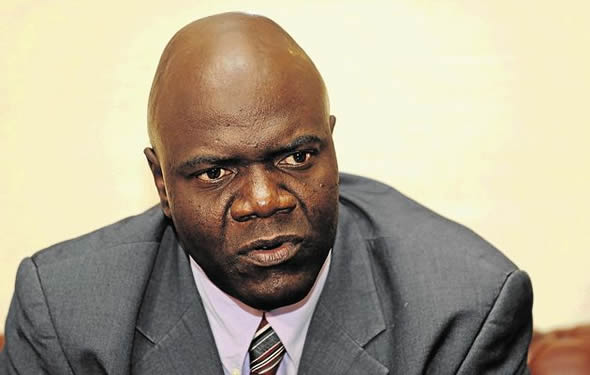 FORMER Deputy Prime Minister Arthur Mutambara's decision to drop his court case contesting the leadership of MDC has sparked speculation President Robert Mugabe intends to keep him in his government.
Report by Dumisani Sibanda/Blondie Ndebele
Mutambara has for the past two years been involved in mortal combat with MDC leader Welshman Ncube on the leadership of the party, but he suddenly dropped the challenge this week.
The former DPM was a conspicuous figure at Mugabe's inauguration that was boycotted by other opposition leaders, raising speculation that he was on the verge of even joining Zanu PF.
His spokesperson Maxwell Zimuto would not be drawn into commenting on Mutambara's next move yesterday, saying the robotics professor was the only one who could do that.
"Mutambara should speak for himself on whether he is planning to join Zanu PF or not," he said.
"The withdrawal of the application has nothing to do with Zanu PF."
Efforts to get a comment from Mutambara proved fruitless yesterday.However, the MDC says the withdrawal of the appeal against a High Court decision confirming Ncube as the legitimate leader of the party shows the legal challenge was a ploy to keep Mutambara as a principal in the inclusive government.
In an interview yesterday, MDC spokesman Nhlanhla Dube said the development had vindicated his party's position that the legal challenge was a Zanu PF scheme to keep Mutambara in the government.
"It is sad because this is only coming out now. We are a principled party and believe the truth always has its way of coming out," he said. "From the beginning, we knew that this was a ploy by Zanu PF to allow Mutambara to continue as principal so that there would be two principals from Zanu PF, Mugabe and Mutambara versus one (former Prime Minister Morgan) Tsvangirai."
Dube said the "unintended consequence" of the move was to protect a group of "rebels", who included former Deputy Speaker of Parliament Nomalanga Khumalo, who had defected to MDC-T, from being removed from the legislature as they aligned themselves to the deposed Mutambara.
"This is why we said we had donated Mutambara to Zanu PF," he said.
On Tuesday, Mutambara, through his lawyer Aleck Muchadehama, filed a notice of withdrawal at the Supreme Court.
High Court judge Justice Nicholas Mathonsi, in a ruling delivered by Justice Lawrence Kamocha, blocked Mutambara from conducting any business on behalf of the MDC or to present himself as president or principal of the party.
During the tenure of the inclusive government, Mugabe always singled out Mutambara for praise.