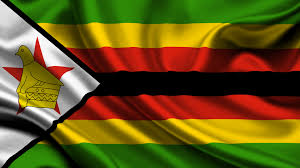 AS MUCH as the international community has stood firm against racial discrimination, the ball is now in Zimbabweans' core.
We still yearn for ethnic tolerance. To date, medieval ethnic conflicts still haunt the country and for that reason, the conflict is the tapeworm that needs to be eliminated in this society if we are to enjoy the fruits of our hard-won independence.
Our leaders should lead by example. Unfortunately, through their actions, our leaders are guilty for ethnic hatred.
Our leaders should now stop preaching ethnic tolerance and live ethnic tolerance.
Zimbabwe is a country composed of a mélange of ethnic groups who deserve recognition and respect.
Since the Zanu PF-inflicted infamous ethnic genocide of the late 1980s, the Ndebele and the Shona people still view each other with scorn and suspicion. The country is suffused with ethnic hatred because our leaders seem to be using ethnic differences to strengthen their leadership.
Claiming that Gukurahundi was just a moment of madness as they always do, portrays that our leaders behave like leopards — leopards normally accuse their young ones of smelling like goats in order to justify their cannibalism.
Ethnic conflict between the Shona and the Ndebele people have a long history though, dating back from the old ages, with the belief that the Mzilikazi Khumalo-led Ndebeles were very brutal to other ethnic groups, thus to date others take this as a logical justification for the ethnic hang-up that exist between the Ndebele and most Shona ethnic groups. (Lobengula is accused of inflicting genocide on the Shona. Zanu PF saw Robert Mugabe's use of 5 Brigade as a revenge on the Lobengula genocide)
However, my question is: Should generations continue to suffer for the frailties of their ancestors?
Some crude elements in the society present false history of hatred to emerging generations.
Their whimsical sense of humour about Lobengula Khumalo's failure to deal with the white settlers is a tip of the iceberg; despite the fact that the colonisation of the country was inevitable, some still find pleasure in claiming that Lobengula sold the country.
Such individuals have their patronage for their art coming from people with hidden political agendas.
It also portrays something that a leader who has led the country for more than three decades can hardly construct a single sentence in other local languages.
As concerned individuals, we still wonder whether other local languages are hard to learn or it is simply because they are of less significance to our President?
The President who has been to the southern region for many occasions; who has enjoyed his rule working with people from the southern region still cannot construct a Ndebele sentence. (He worked as a teacher in Matabeleland).
He struggled during campaigns, which resulted in him presenting his speeches in English, and interpreted for the benefit of his supporters some of them who ululated as he hardly spoke a Ndebele word.
They thought he could have reconsidered being tolerant, little did they notice that the ephemeral euphoria would very soon be transformed into his usual ethnic intolerance after getting what he wanted most — their votes.
If his political acolytes from the southern region can speak Shona and he cannot speak their language, what do we learn from that?
On the other hand, if they still find it difficult to learn Shona as he does with Ndebele it is clear that there is something fishy in our leadership.
They only sing from the same hymn book when singing political tunes, but when it comes to ethnic tolerance they view each other with scorn, suspicion, fear and hatred.
Ethnic hang-ups are severe to an extent that anything that emanates from the southern region is associated with Ndebeleism, while that from east is associated with Shonaism.
This is true of how the coalition between the Welshman Ncube led MDC and Zapu was treated during the just-ended harmonised elections.
It raises questions that everything that comes from the southern region is condemned for ethnicism. Perhaps if historical facts about the liberation struggle were revealed correctly to Zimbabweans, we could have been talking a different story.
It is a pity that the facts are distorted and the distortion has seen the country plunging into ethnic chaos. After consulting credible historical sources, I am reliably informed that Zimbabwean independence was attained through collective efforts by different ethnic groups.
Ethnic groups in all four corners of the country communicated with the high God through their ancestors, but it is a pity that our leaders have turned a deaf ear and a blind eye to the role played by ancestors. Instead, only Nehanda and Kaguvi have been fully blessed for playing a fundamental religious role in the struggle. In most of his speeches, the President tends to exaggerate the role of the Zezuru ancestors at the expense of the Hweza, Mabuja, Bocha, Maungwe, Karanga, Tonga, Ndau, Venda, Ndebele, Sotho etc ancestors. Should the role played by other ancestors all over the country just go unnoticed?
Surprisingly — if not the leading — history is one of the leading fields of studies suffused with professors in the country.
One wonders why these professors are silent about this misrepresentation of historical facts meant to portray one ethnic group as superior to others! Is it because patronage for their writings came from those who misrepresent facts or they are simply self proclaimed professors who do not know genuine Zimbabwean history?
Unlike the Mthwakazians who treat the Shona as one ethnic group, I realise that there are many different ethnic groups among Shona.
Some of them are also victims of ethnic marginalisation. Zimbabweans might be willing to live in peace, but our leaders who are fierce ethnic loyalties thwarted all that.
Zimbabweans, let us not be divided by politicians on ethnic lines. In case you missed out the gist of this piece — let us not be used our leaders to fight against each other on ethnic grounds.
Instead we should deal with the culprits; something that should have been done soon after the 1980s ethnic genocide.