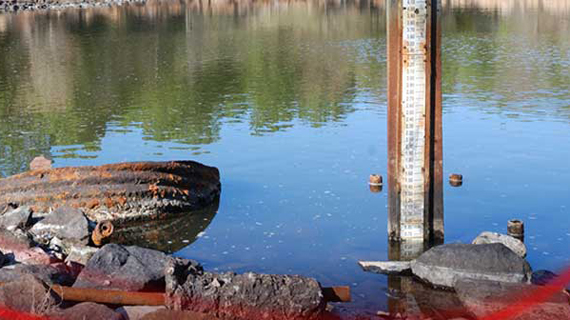 THE ZIMBABWE National Water Authority (Zinwa) has introduced water rationing to sugarcane farmers in the Lowveld in Masvingo following a poor rainy season, a development that may see the country facing sugar shortages.
Tatenda Chitagu, Own Correspondent
Zinwa has already started water cuts, as major water supplier Lake Mutirikwi, is reportedly at 16,5%  of its holding capacity.
Former Water Resources Development and Management minister Samuel Sipepa Nkomo told journalists recently that the ministry had introduced water rationing to sugarcane farmers.
"We are trying to limit the supply of water from Lake Mutirikwi to the Lowveld," he said after meeting with dam catchments and sub-catchments councils.
"Farmers are co-operating because if they continue drawing water from the lake, it will dry out."
Zinwa public relations officer Tsungirirai Shoriwa could not be reached for comment.
Lake Mutirikwi supplies water to the Masvingo City Council and reports indicate that the local authority has extended its water pipes and sunk them deeper to reach the low water levels.