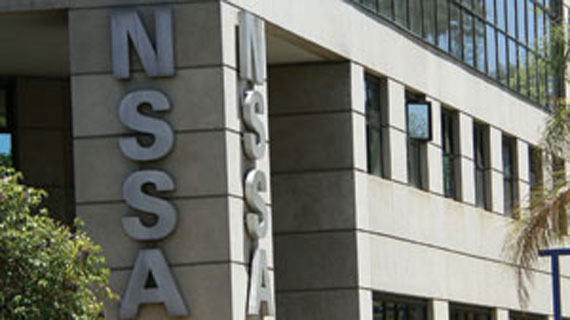 AFTER more than 20 years' service at the National Railways of Zimbabwe (NRZ), Blessing Moyo should be living a life of comfort in retirement.
NQOBANI NDLOVU
For two decades, the National Social Security Authority (NSSA) was deducting a percentage of his salary to guarantee him a life of plenty and ease when he retired from service.
But on Friday, Moyo said he could not recall the countless times electricity and water to his house in Mpopoma high-density suburb had been switched off this year. "I am living in abject poverty," he said.
"My life is a misery. I cannot afford to pay monthly bills."
Moyo receives a monthly pension of $40 from NSSA, a figure he said is an insult and not enough to ensure he buys the barest of basic necessities for his family. Thousands of other pensioners across the country also sing the same song, owing to the measly monthly payouts from NSSA. On Thursday, NSSA said it had increased monthly allowances by 20%, with the minimum payable account being increased by 50% to cushion pensioners. Following the increase, the minimum payout to a pensioner was increased from $40 to $60 per month, a figure still far too less and not enough to buy basics.
Survivors' pension, which is paid to surviving spouses or children of war veterans, was increased from $20 to $30 per month.
"I wonder why they bother announcing to the country that they are cushioning us with that 20% increment," Moyo adds.
"It's a joke and it won't help us anyhow."
Sithandekile Mabhena, another pensioner, said the money she earned from vending was far better than the insulting allowances they earn from NSSA.
"I just don't know how I will be surviving if I had not turned to vending," the pensioner, who sells vegetables at Egodini, said.
"I sometimes even forget to go to the bank to collect it."
NSSA is a corporate body created through the NSSA Act (1989) to ensure workers were taken care of after retirement. Employees pay anything up to $15 per month in pension contribution to the body, while companies also make contributions.
Pensioners who spoke to Southern Eye said they were failing to understand why they were suffering after years of pension contributions to NSSA.
NSSA has invested heavily in properties and big companies, notably OK Zimbabwe, Fidelity Life Insurance and many others while pensioners are paid a pittance.
Percy Mcijo, the Zimbabwe Congress of Trade Unions (ZCTU) regional spokesperson, said pensioners should also benefit from NSSA property investments to cushion them from poverty.
"NSSA should seriously rethink the issue of pension payouts and work out how best workers and pensioners can also benefit from millions of dollars invested in property," he noted.
Mcijo said 20% pension increments fell below the expectations of ZCTU, given the fact that at least $500 is needed per month by a family of six, according to consumer watchdogs.
"The ZCTU had proposed that the pension payouts be increased to at least $100 taking into consideration the fact that most pensioners have no other source of income," he added.
Madock Chivasa, the spokesperson of the National Constitutional Assembly said the government had never been serious about pensioners' welfare.
"It shows lack of seriousness on part of the government and it shows lack of concern about the pensioners welfare," he said.
"Any serious government must give confidence to the present workers that the government can take of them once they leave work, by rewarding pensioner."