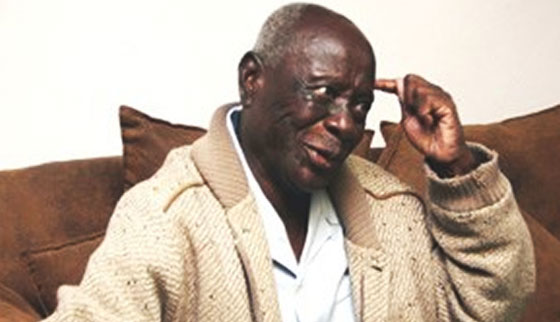 The late Zanu PF founding member Enos Nkala's family say they are shocked at the sentiments expressed about the former Home Affairs minister, saying they are appalled people could speak so harshly about a dead person.
SILAS NKALA
"We are very much amazed by the publication of such malicious remarks," Herbert Nkala, a family spokesman said.
"We have never seen or heard of people who say such things about a dead person whom they know cannot respond to their remarks. It's really sad."
Herbert took exception at remarks expressed in the Southern Eye by analysts who said Nkala would not be mourned in Matabeleland and the Midlands for the role he played during the Gukurahundi massacres of the 1980s.
While Nkala in the past protested innocence, many have identified him positively and was widely quoted in the State media then calling for the demise of Zapu, ahead of a pogrom that claimed an estimated 20 000 people.
An emotional Herbert hung up his phone when asked about burial arrangements, in apparent protest to what he described as a vicious attack.
Nkala, who died on Wednesday, has since been declared a national hero and is tentatively set to be buried at the Heroes' Acre, a place he once said he hated.