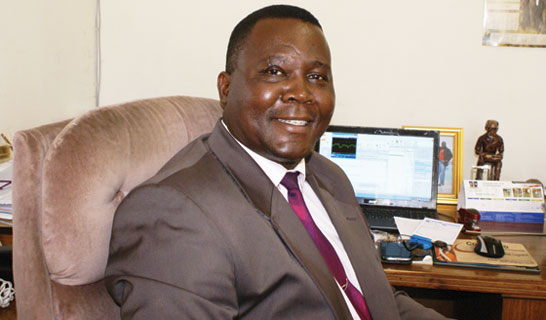 THE Association of Business in Zimbabwe (Abuz) has called on the incoming government of President Robert Mugabe to prioritise the revival of Bulawayo industries which have been heavy casualties of past economic mismanagement.
Gamma Mudarikiri Own Correspondent
Abuz chief executive officer Lucky Mlilo yesterday urged the new government, expected to be announced soon after Mugabe's inauguration, to prioritise the recovery of Bulawayo companies which closed shop due to the harsh economic environment.
Mlilo said the government should come up with economic policies that would decentralise operations in the business sector to ensure the fast recovery of dysfunctional industries and companies in Bulawayo.
In an interview yesterday, Mlilo said the current business system in the country was too bureaucratic, especially in the banking and procurement sectors and if not modified, would slow industrial recovery down in Bulawayo and other towns.
"There is need to decentralise business operations if we are to speed up the recovery of industry in Bulawayo. "Almost everything is done in Harare and this always delays business operations in Bulawayo and other towns besides Harare," he said. Mlilo added that the process to access loans and tenders by companies in Bulawayo and other towns was cumbersome as everything was approved in Harare.
He said decentralisation would fast-track efforts to revive the city which saw a flight by business and industries to Harare in the past decade. "The new government must come up with robust economic policies to address challenges, chief among them inadequacy in working capital, high interests rates on borrowing and high costs of tariffs which are hampering industrial recovery," he said.
Industry in Bulawayo is almost on its knees with 84 companies having closed shop last year, while 64 are reportedly on the verge of collapse. Industries in the city, once the industrial hub of the country, need about $73 million to fully revive, but have been battling to attract investment due to policy misalignments and the outcome of the election.
Chronic water shortage is also a challenge militating against growing the city and its industry. Business, industry and commerce are pinning their hopes on Mugabe's new administration.
Mugabe indicated during his campaign trail that his new government was targeting indigenising 1 138 companies valued at $14,3 billion which critics have, however, warned would scare away investment if implemented without modification.
But Mlilo called on the new government to come up with investor-friendly policies to allow the revival of industry. "The recovery of industry in Bulawayo is dependent on investor-friendly economic policies," Mlilo said.
According to the Confederation of Zimbabwe Industries manufacturing sector survey, industry reduced its capacity utilisation to 44% from 57% as of June this year as it continues to face a myriad of challenges including subdued foreign direct investments, limited long-term loans and huge energy deficit, among other things.  Twitter feedback @mudarikirig