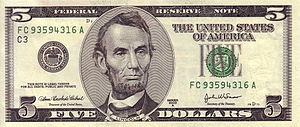 A COUPLE that tried to purchase bananas using a fake $5 note has been fined $100 or two months imprisonment by a Gwanda magistrate.
Report by Albert Ncube
Sindiso Nkala (38) and his wife Nonhlanhla Ndlovu (31) of House number 2492 Ultra High, Gwanda, appeared before magistrate Douglas Chikwekwe and pleaded guilty to charges of using a fake note.
Allegations against the couple as outlined by prosecutor Edward Ndlovu were that on August 13 at around 2.30pm, the two went to Mars Fruits shop in Gwanda town intending to purchase some bananas.
The wife tendered a $5 note serial number JF04339985B to the shop attendant Learnmore Gwatida who detected the note was fake and advised her thereby rejecting the money.
She then handed over the fake money to her husband who approached a vendor, Sjabulisiwe Mlotshwa and asked for $1 notes and was given the equivalent value.
The couple, who intended to get rid of the money, then boarded a Bulawayo-bound commuter omnibus.
Gwatida, who was monitoring the couple, then advised Mlotshwa that she had received fake money, which she scrutinised and also realised it was counterfeit.
The matter was reported to the police, leading to the arrest of the couple. Mlotshwa was paid $5 as restitution.