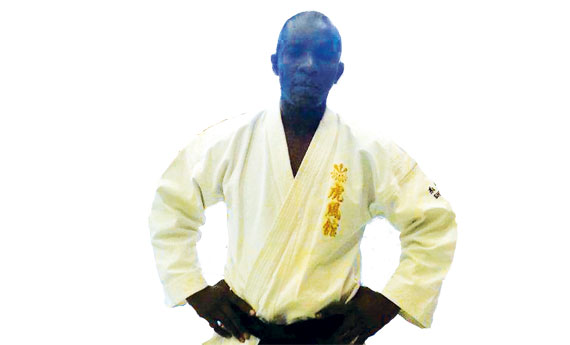 JUST after grading to Third Dan belt in March 2000, veteran Bulawayo karateka Ndabezinhle Mazibuko decided to retire from the sport that gave him fame.
BRIAN NKIWANE SPORTS REPORTER
But after 12 years on the sidelines, Mazibuko made a dramatic comeback to the sport last week when he participated in the veterans' category at the 39th edition of the Kofukan World Championships held in Durban, South Africa.
Now 43, Mazibuko won gold in the men's singles veteran's kata category to finally close the episode of his sporting career spanning 12 years. In an interview with our sister paper The Standard this week, Mazibuko said he decided to come out of retirement particularly for this event to try his luck.
"When I heard about the tournament, I just told myself that I had to participate just to give my karate career a fine cap. I never thought I was going to impress in the manner I did. It gives me a decorated send-off," Mazibuko said.
Mazibuko retired from taking part in karate competitions in 2000 to take up coaching. "I am going back into retirement and concentrating on grooming future karatekas," he added. Mazibuko, who grew up with a body-building passion which he derived from reading different health magazines and watching Jack Chan's action movies, started training in karate in 1990 when he enrolled at the University of Zimbabwe for legal studies, under South African instructor Vusi Ndlovu.
"It was unfortunate that my first instructor, Ndlovu, died in 1991 and Piers Matambanadzo became my new instructor. He is the one who did most of the foundation to my karate career." he said.
Upon finishing studies, Mazibuko went back to Bulawayo and continued to train under Sensei Vacson Dube. "Most of these veteran instructors retired leaving me and a few guys in Harare. So it was the late Lucky Mukhondya and I that made sure the sport did not die a natural death. Mukhondya remained in Harare while I headed for Bulawayo," added Mazibuko.
Mazibuko's career started while he was still at UZ with an international career chance only making itself available in 1995. "I started participating in karate competitions while I was still at UZ. The only time that I had a chance to take part in international tournaments was in 1995 when Zimbabwe hosted the All-Africa Games. I was in the Zimbabwe karate team, but unfortunately I was an unused reserve," bemoaned Mazibuko.
He vividly recalled one of the competitions in which he made a major breakthrough into the national arena. "I had just graded for brown belt when as a team of middle level karatekas we were drawn to fight black belt karatekas. We won and that is when I discovered that anything was possible in life." he said.
Mazibuko added that karate was not about kicking and punching like what most people think. The now grey-haired martial arts expert emphasised need to develop junior karatekas.