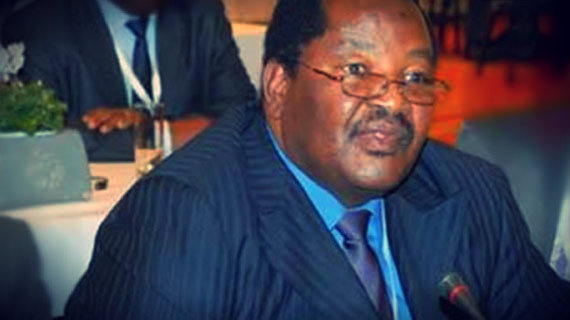 MINES and Mining Development minister Obert Mpofu has rubbished media reports that government signed a secret deal to supply Iran with uranium needed to develop nuclear weapons.
Chief Reporter
Mpofu said such claims were coming from a "foolish and idiotic person". A British newspaper The Times quoted Mpofu's deputy Gift Chimanikire claiming he had sight of the agreement between Zimbabwe and the Asian country, which was signed last year.
"There is no such an arrangement," he said. "As the minister in charge of mines, I am not aware of that. In fact, I have never been to Iran.
"Such claims are from a foolish and idiotic person, whose agenda is meant to tarnish Zimbabwe."
According to The Times Chimanikire claimed the uranium deal had been made without his knowledge and was only known to a handful of people at the top of the government.
Chimanikire has since disassociated himself from the report saying the statements attributed to him were false. Police were yesterday reportedly searching for the journalists behind the story. Iran is under international sanctions over its nuclear programme and countries are banned from selling arms to it.
Uranium ore, or yellow cake, can be converted to a uranium gas, which is then processed into nuclear fuel or enriched to make nuclear weapons.
Iran has long maintained that it needs the uranium for peaceful nuclear aspirations, to fuel a domestic energy programme, though a sceptical West fears its enrichment for a nuclear bomb.